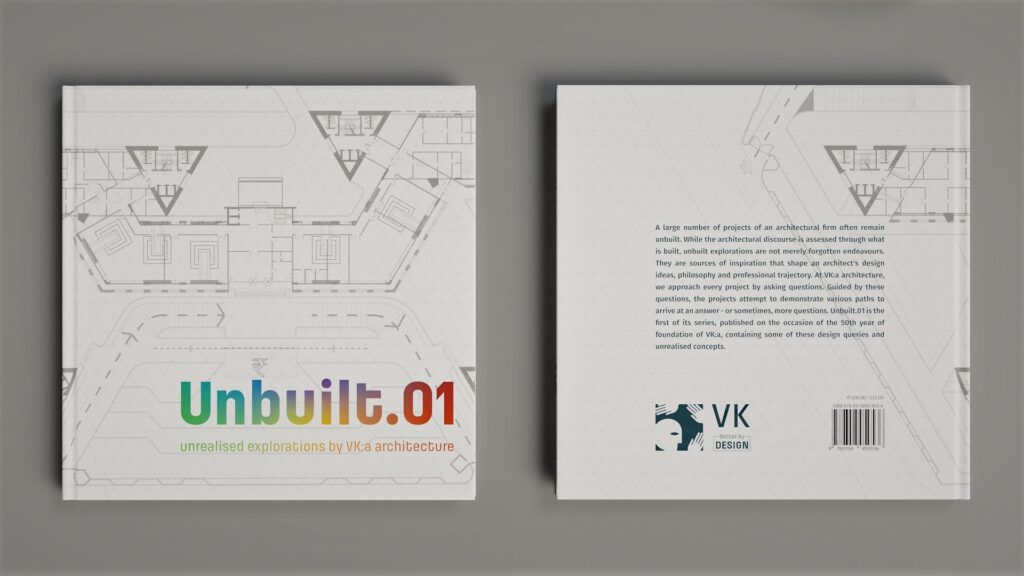 Architectural practice around the world manifests in numerous avatars. In India, the varied geographical zones, terrains, and cultural ethos demand a sensitive approach from architects towards a community's history, and the meaning of aspirations. In extremely competitive urban practices, tendering for large-scale projects with international collaborations, developer-dominated practices have different demands on the processes that architecture imagines and follows. VK:a architecture which is one of the leading and successful consultancy firms based in Pune, started and led eminently by its founder architect Mr. Vishwas Kulkarni, has been professionally operating for the past fifty years.
Their recently published book 'Unbuilt.01: unrealised explorations by VK:a architecture' belongs to the genre of projects that couldn't see the light of the day for various reasons. It is a narrative of a wide variety of projects between 2000-2015 that include townships, government buildings, affordable housing, luxury housing towers, educational and other institutional projects, temples, and so forth, which indicate their vision, professional competence, and the strengths in different allied fields.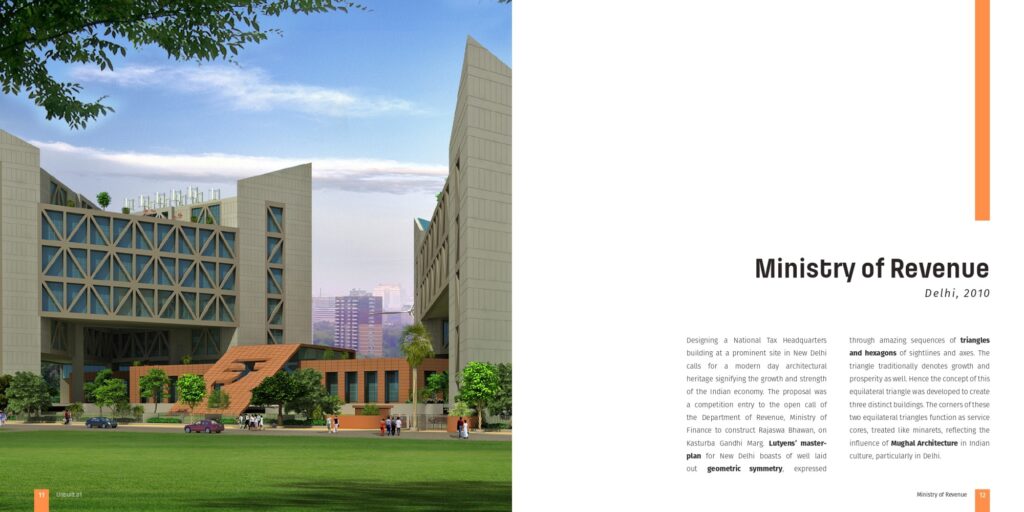 The book is organized into nine sections; each opens with a loaded question, which the firm pursues. For instance, the section with two competition entries for Government projects explores the question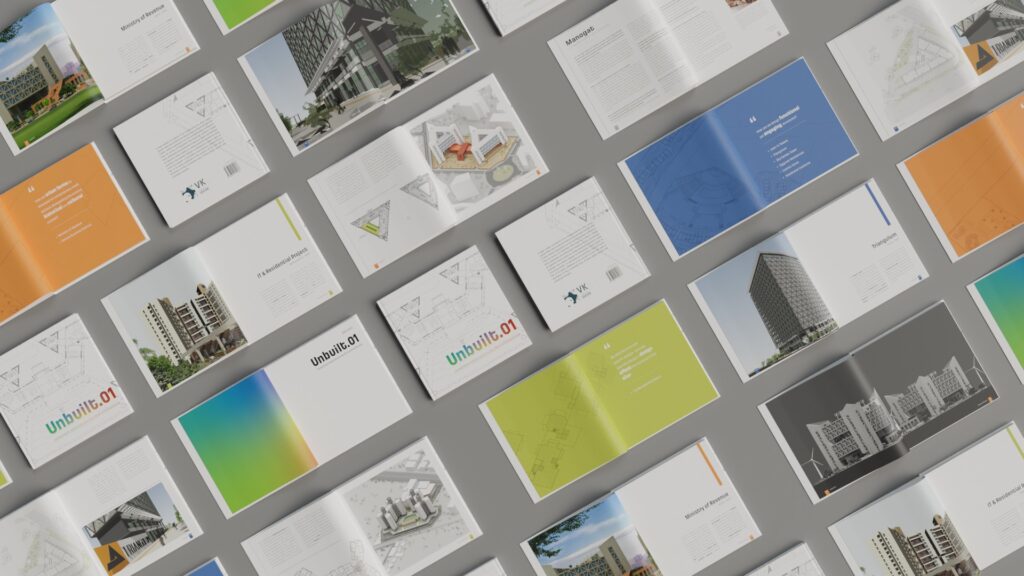 Another section that holds a bouquet of projects with diverse emphasis such as Wellness Villas, Solaris Club, Boxed out Apartments, and Affordable Housing, opens with the question
The project visuals include plans, three-dimensional views, and a few sketches exploring the built form accompanied by short notes.
However, a volume of this kind might also be helpful for younger architects and students if it discussed two major issues: 1. the causes and reasons why the projects remain unbuilt, and 2. what processes/methods were followed to pursue the questions raised in every section before arriving at the built form.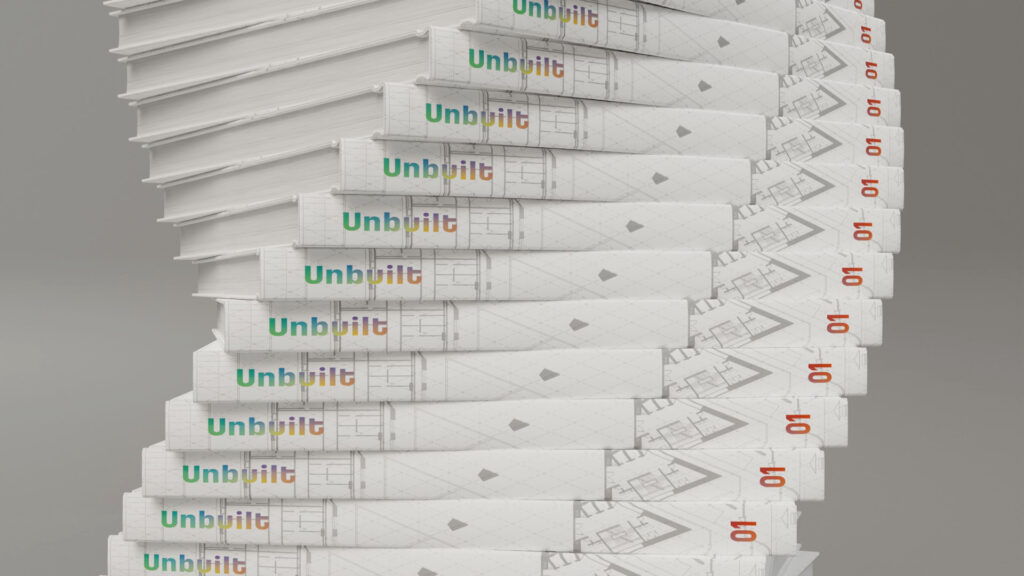 Where huge financial investments play a central role, collaborations between Indian and international consultancy firms aim at bringing the experience and the technology of the developed world to India but hopefully also vice versa. However, generally one sees a pattern of standardization of image-obsessed architecture anywhere in the world. Although the core issues behind an architectural language might be universal, the language itself stands to gain by opening up to a lively conversation with the local ethos. Such explorations lead to possibilities for discovering the appropriate contextual meaning of sustainability.
Unbuilt ideas mapped together would form a history of architecture of the time and space when these were visualized for ethical, technological, and cultural interpretations and the notion of delight that architecture brings to life. Hence VK:a Architecture's effort of publishing the book must be welcomed as it has done service to the profession by compiling their Unbuilt works 01.