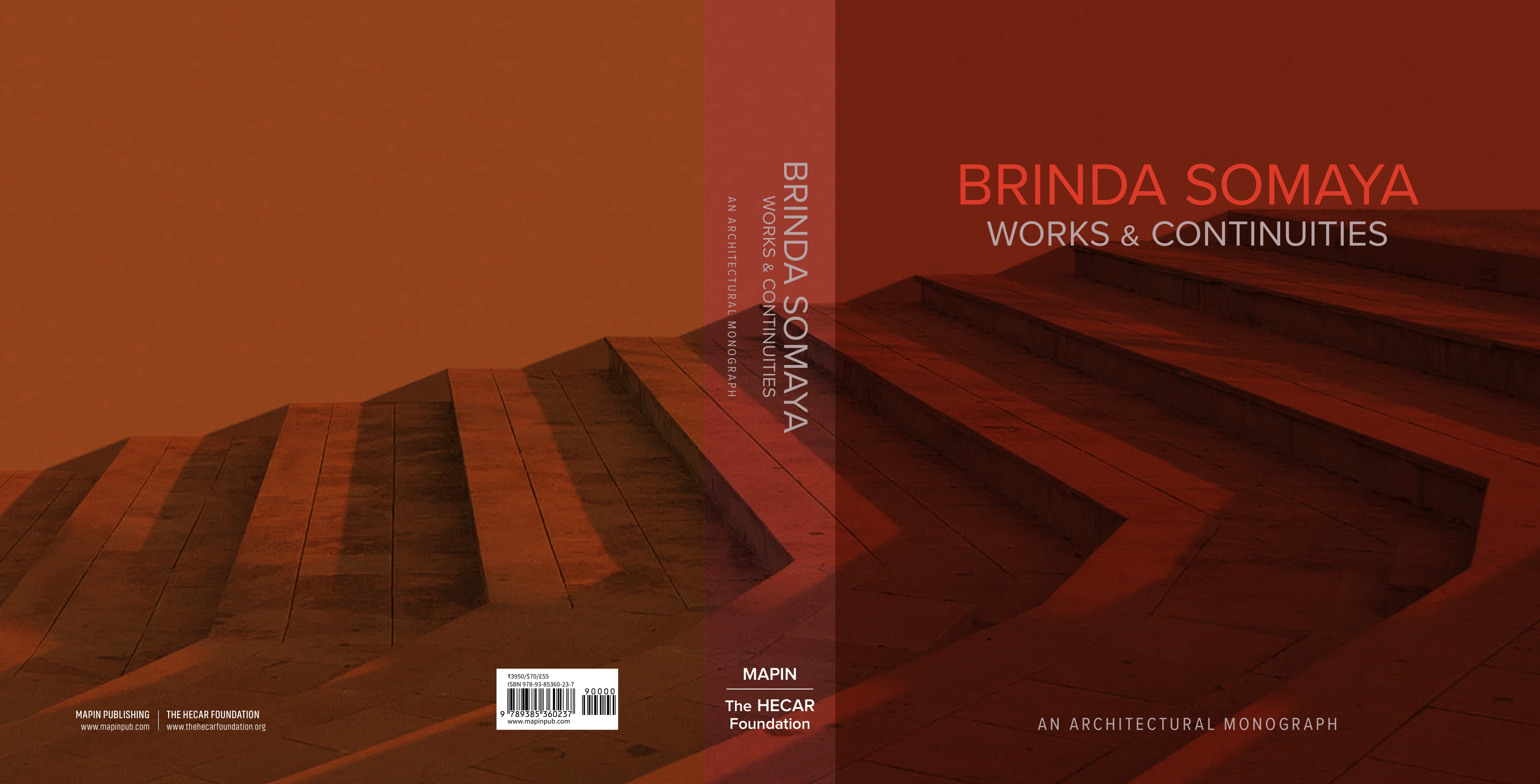 This volume is a comprehensive monograph chronicling the personal and professional journey of the Indian architect and urban conservationist Brinda Somaya, from 1975 to the present. Documenting a prolific practice, this volume provides an insight into the thinking and processes that have produced award-winning architecture, urban design, conservation and rehabilitation projects over the last four decades.
I am an Indian and all what I am comes from my heritage.

It is an intrinsic part of my being and will naturally reflect in my work in

many ways. The architect's role is that of a guardian, he or she is the

conscience of the built and the unbuilt environment.

– Brinda Somaya
Brinda Somaya has created a diverse and eclectic portfolio of work that spans the width and depth of India. Belonging to the "Bridge Generation", Somaya defines the term and frames it as a time in which individuals initiated their careers in different arts including architecture and design as they addressed the changing socio-political landscape of a newly-Independent India. It was this generation that 'bridged' the architectural spaces between the Great Masters and the current generation.
Contributors: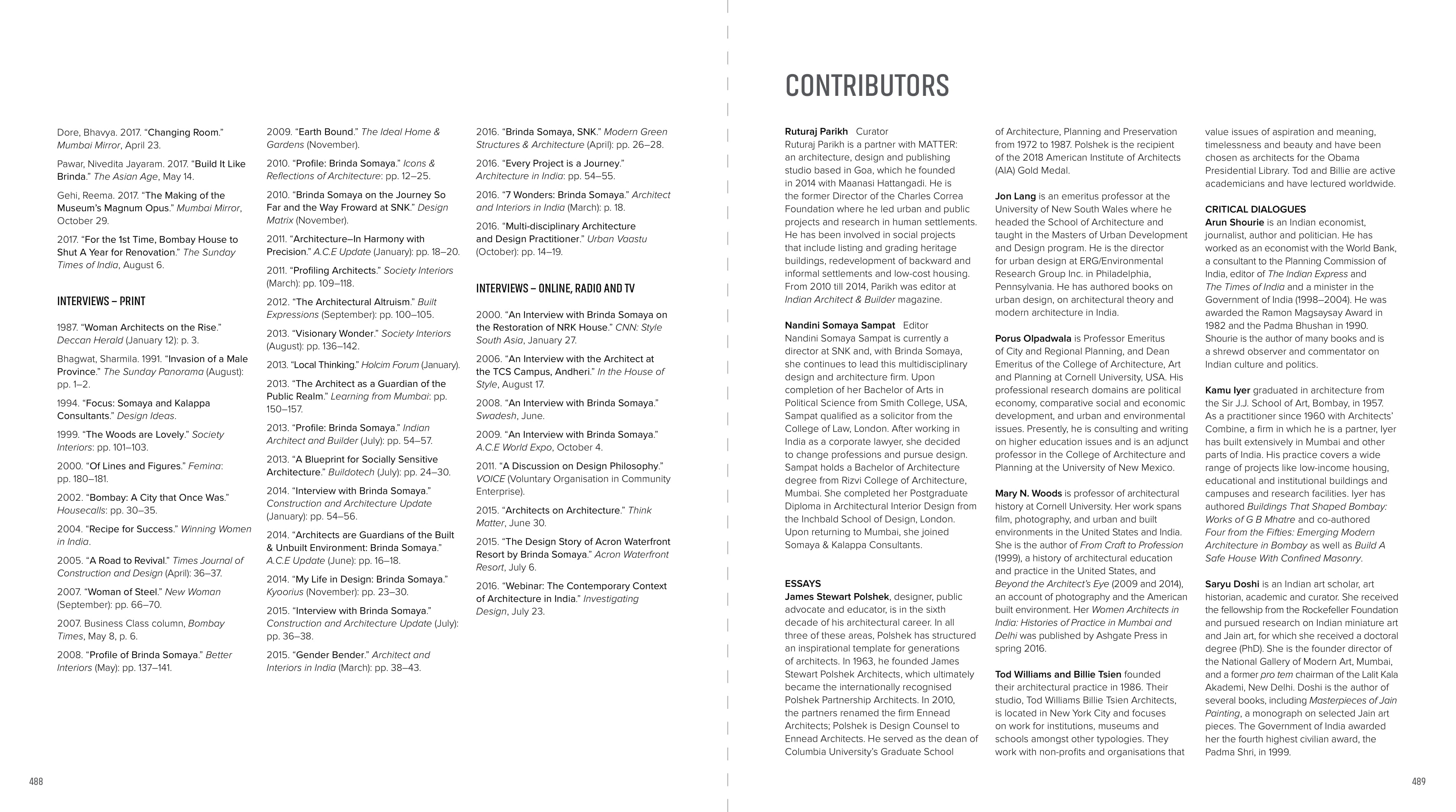 Some inner pages:
Also listen to Brinda Somaya and contributors talking about the book:
Her work transcends stylistic vocabulary and draws its inspiration from Indian culture, the landscape of the subcontinent. The book explores a cross-section of Somaya's diverse typology of projects including housing, institutions, conservation, urban design, social design and industrial works that represent a unique 'non-stylistic' grammar that has a sense of 'order and appropriateness'. Situating her work in a broader context, the essays in this volume offer multiple perspectives on Somaya's accomplishments, while the dialogues outline the concerns central to her work.
---
Curators:
Nandini Somaya Sampat, architect, interior designer and Director at SNK Consultants, is involved in all aspects of the design, coordination and execution of projects.
Ruturaj Parikh is a partner at Matter, an architecture and content firm based in Goa. Former Director of the Charles Correa Foundation, he works on architectural and curatorial projects.