(Text provided by: Apurva Bose Dutta)
Introduction
Acclaimed Indian architectural author and award-winning architectural journalist Ar. Apurva Bose Dutta pivots her new book on families, architecture, and India through the narratives of ten architectural families in India. Titled Architectural Inheritance and Evolution of India, the book probes into how architecture situates itself in the bonds within respective architectural families in India, a nation rejoicing in its rich family culture and ethos.
The book explores how the introduction, journey, understanding, and approach of architecture can develop across family members.
Traversing the families' individual and collective philosophies and contributions, the volume depicts the complexity of navigating personal and professional equations in a space where divergent notions of creativity and opinions prevail.
Such notions translate into analogous or disparate journeys, varying interpretations of ideologies, and multiple working approaches in architects of the same family. At the same time, architecture blooms as a way of living and bonding with family members and situates itself in everyday conversations.
The book features illustrious architectural families across the country– Sumit Ghosh & Family, Uttam C. Jain & family, Kembhavis, Shahs & Khannas, Khans, Kanvindes, Puris, S.D. Sharma & Family, Zacharias, and Shahs & Gores. The diverse tales of the architectural expeditions of the 44 architects in the ten families, ranging from a 20-year-old to a 90-year-old, symbolise the massive transformation of architecture over the decades.
A meaningful Epilogue ties up the families' journeys to comprehend the inheritance and evolution of architecture in India. Fascinating illustrations of the family interactions and journey at home and work ably support the text.
For a country like India, where several architectural families are present, the book offers an innovative discussion on a theme that has escaped being a topic of reflection. Besides the architectural, design, and building industry, the book will interest readers who recognise the importance of spaces and the intriguing yet understated role of architects, as well as those who run family practices and have the same profession running in the family with many creative heads working together.

In his foreword in the book, Prof. Krishna Rao Jaisim writes,
'Today in a world of great diversity, the task of unifying, which is the fundamental of architecture, is welcomed from all directions of human society via all the senses and elements that constitute life. This book opens a new chapter and direction in the lives of young architectural professionals. This direction which was thought of as a family-dictated one, can now be declared as one giant step that families in future will take up with immense involvement.'
Images of Front and Back Cover
Inside Pages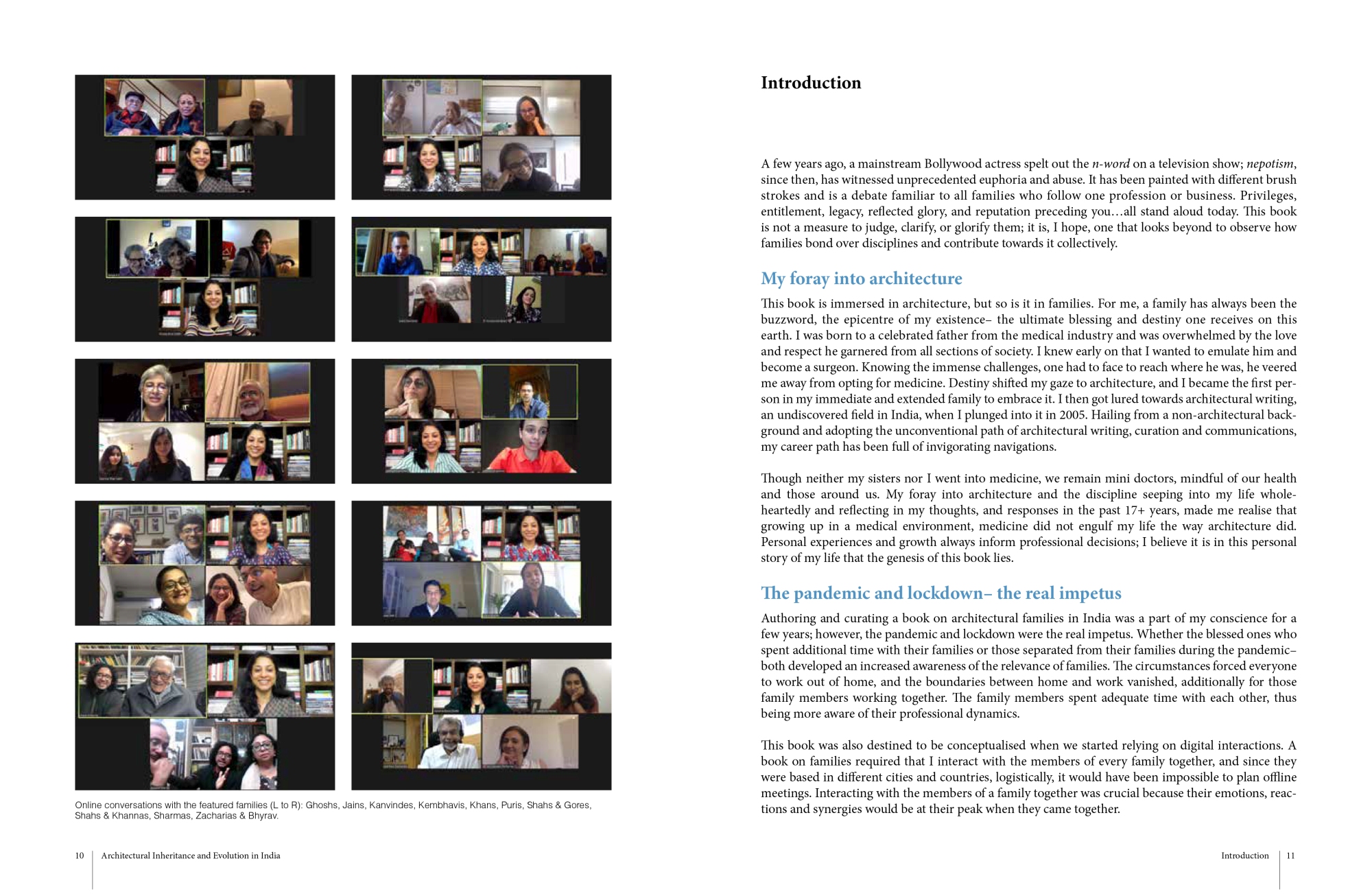 The book has been published by Barcelona- and Chandigarh-based Altrim publishers.
CLICK HERE TO PLACE YOUR ORDER
About the author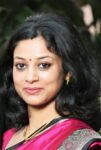 Indian author, award-winning architectural journalist, curator, and editor, Ar. Apurva Bose Dutta works at the intersection of architectural design writing, thinking, discourse, curation, journalism, criticism, and communications. Apurva's passion for communication and her academic background (B.Arch., Chandigarh College of Architecture; Diploma in freelance journalism, U.K.) have translated into her unique 18-year career with the AEC industry, involving global collaborations with prominent multimedia publication houses, firms, organisations, and institutions affiliated with architecture, design, and building.
Apurva offers training in architectural design writing, a discipline for which she is extensively recognised for her pioneering initiatives in India. Her well-received first book, Architectural Voices of India, documented the voices of 19 eminent Indian architects and built a framework for a discourse on architecture.