A raw earth installation by Made in Earth
Typology: Office Interiors
Location: Bangalore, India
Beeja is seed in Kannada. It is a raw earth installation within the office of Aditi Organics Certification Pvt Ltd. In an area designated to be their library and lounge, we were invited to imagine a space to sit, relax and be.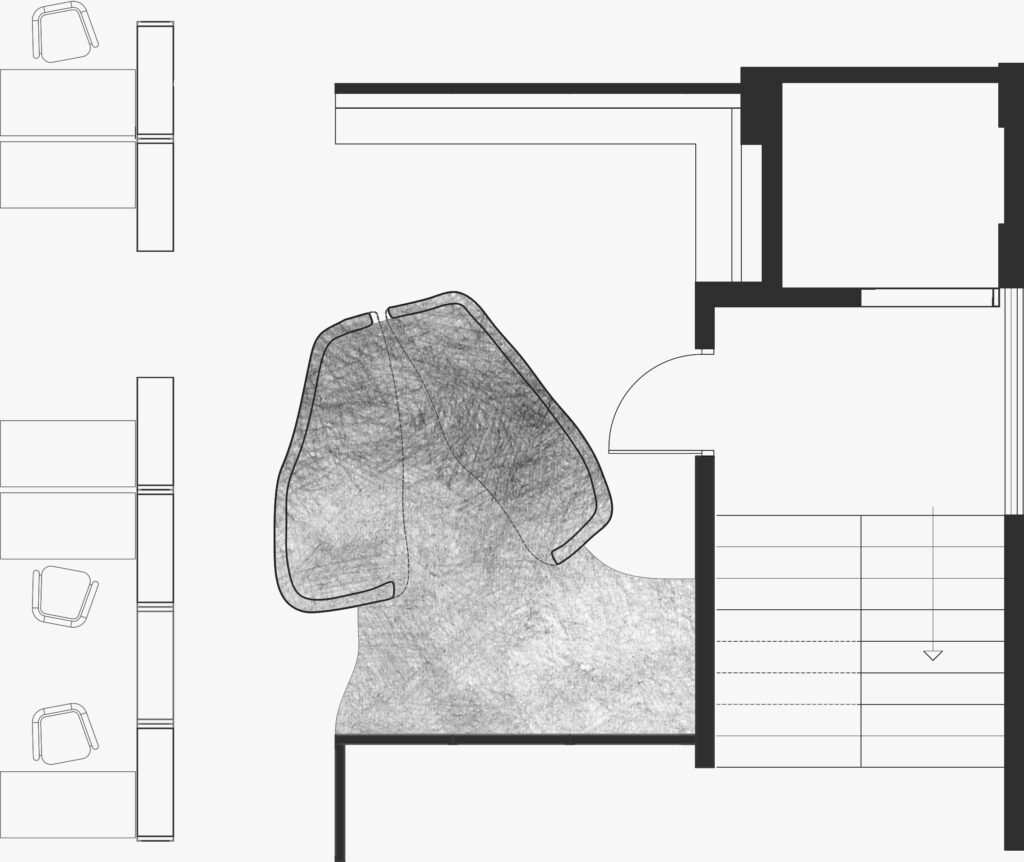 The idea of Beeja borrows from seeds inside a pod. Imagined to be nestled snugly, comfortably and safely, we explored organic forms that respond to the contents they hold. This idea of the comfort of a seed was conceptualised by moulding with pottery clay. The team was led through a process of tactile design, sculpting the clay more with tactile intuition rather than paper or software.
To build the structure, in the form conceived, we worked with two Soligas, a tribal community that is fluent in working with bamboo both for building their homes, as well as building the theppa or coracles. The design shaped itself around the natural understanding of wattle and daub that the artisans had, combined with the intent that was introduced to them.
After the structure was stabilised and erected in bamboo, our team took to daubing the bamboo frame. Two mixes, one for the daub, and another for the rammed earth floor were developed. The mixes included raw earth, rice husk, straw and other additives like jaggery and natural dispersing agents. The rice husk and clay over the period of two weeks continued to emit a sweet smell of molasses, a sensation now permanently associated with our memory of this project.
The structure was finally finished off with a glowing fine clay plaster both on the floor and the pod walls, buffed to shine. Parts of the Beeja are oiled and sealed with linseed to better resist wear and tear.
The dull, warm glow of earth makes for a cool getaway on a sultry afternoon. The whispers are loud, and silence resounds within the structure. Sitting inside, through the gap you see a wall of paper, made of banana fibres, glowing and lighting up the space outside. On the other side, the Beeja opens out into murals made of natural clay paints and yarn. Sometimes, people sit alone in silence, sometimes, the walls hold the gossip of a small group, and at other times, children dance with their bare feet.