BRIEF – to design an affordable, replicable, easily buildable module for a School promoting local crafts
OUR INTENT – to showcase the built-form as a live ILLUSTRATION, as one of the Goan Crafts
Conceptualizing on the idea of Build, Learn and Earn, where the natives build it, learn in it as also earn a livelihood through it.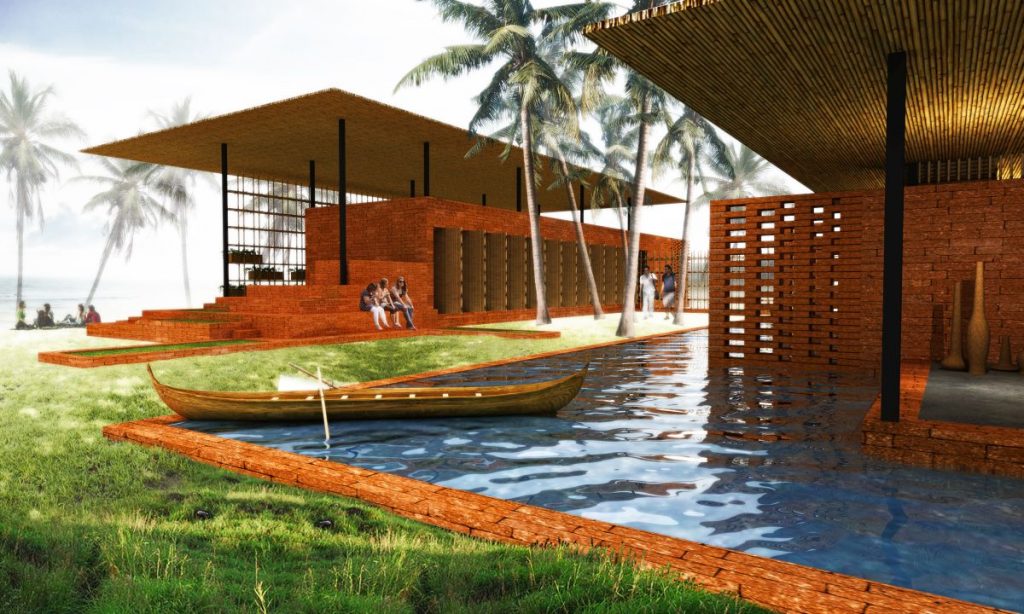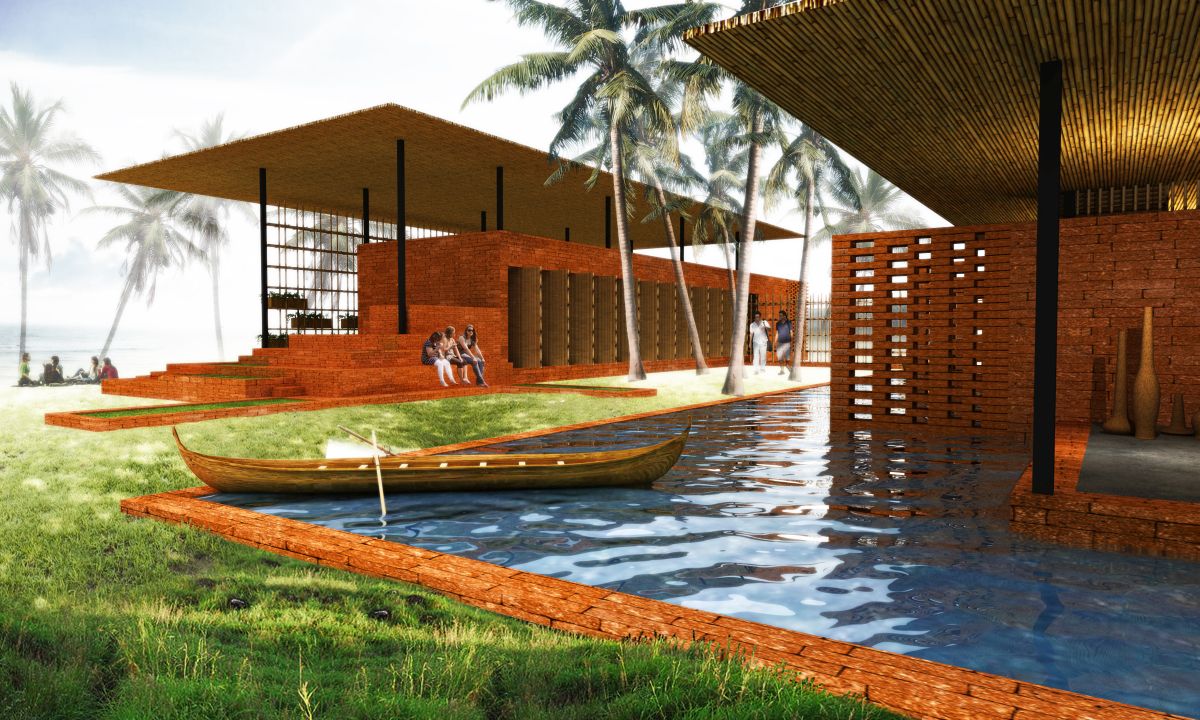 DESIGN – The school is envisioned as a composition of two linear pavilions, one housing the classrooms / exhibits, the other housing a large multipurpose space, the two separated by a green court. These pavilions are planned on a replicable cost effective grid of 4.5m, thus giving the flexibility of adapting to various site conditions, creating multiple iterations of the same base plan.
CONSTRUCT – The two pavilions are envisaged as an EPITOME of the regional architectural style, using the native materials, availing local labour of masons/craftsmen, sensitizing to the tropical climate.
CORE IDEAS
builtform as an exemplar of local crafts

build, learn, earn

use native materials

embrace the tropical climate

apply regional construction techniques

promote vernacular architecture

create work opportunities for natives

reinstate Goan art through architecture

simple replicable modular planning
Model:
Drawings
Exhibition Panels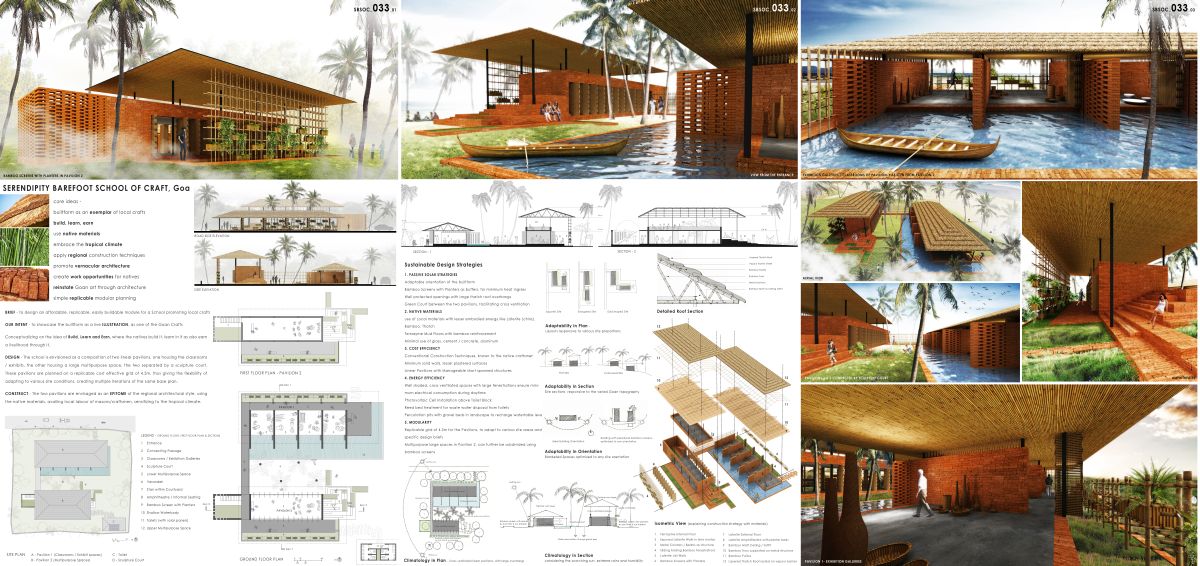 Views:
SUSTAINABLE DESIGN STRATEGIES
Adaptable orientation of the builtform
Bamboo Screens with Planters as buffers, for minimum heat ingress
Well protected openings with large thatch roof overhangs
Green Court between the two pavilions, facilitating cross ventilation
2. NATIVE MATERIALS
use of Local materials with lesser embodied energy like Laterite (chira), Bamboo, Thatch
Terrazyme Mud Floors with bamboo reinforcement
Minimal use of glass, cement / concrete, aluminum
3. COST EFFICIENCY
Conventional Construction Techniques, known to the native craftsmen
Minimum solid walls, lesser plastered surfaces
Linear Pavilions with Manageable short spanned structures
4. ENERGY EFFICIENCY
Well shaded, cross ventilated spaces with large fenestrations ensure minimum electrical consumption during daytime
Photovoltaic Cell Installation above Toilet Block
Reed bed treatment for waste water disposal from toilets
Percolation pits with gravel beds in landscape to recharge watertable levels
5. MODULARITY
Replicable grid of 4.5m for the Pavilions, to adapt to various site areas and specific design briefs
Multipurpose large spaces in Pavilion 2, can further be subdivided using bamboo screens
– Studio UnTAG