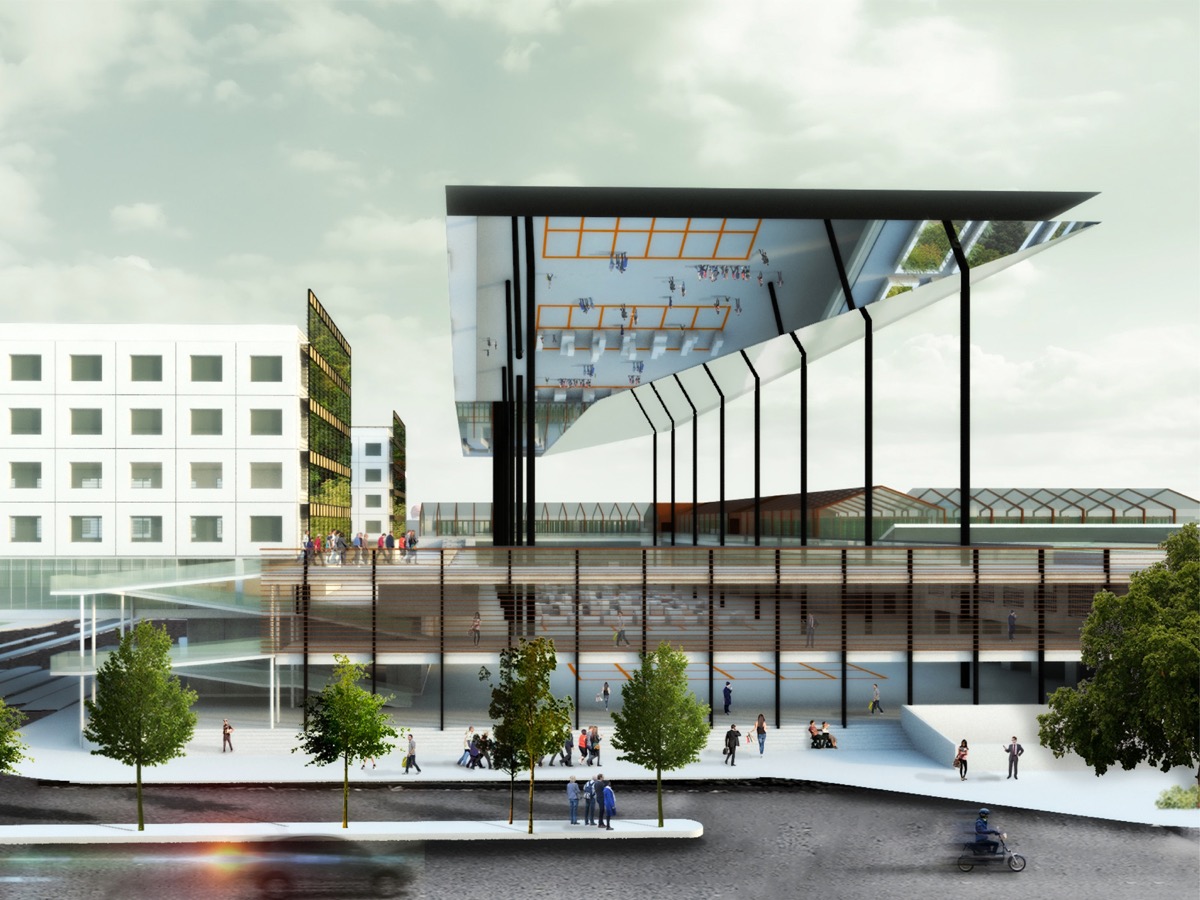 Food has had a significant impact on our built environment since the beginning of human life. As living beings we depend on food. Our entire life is shaped by this essential need but considering cities, the place in which more than 50 per cent of the global population now lives, a contradiction is becoming visible. Emergence of the cities leads to a new paradigm where the consumers get their food from rural hinterland where the main production of food products happens. This leads to a question:
"Why are we not growing food within our cities to make it more sustainable and efficient?"
The reasons can be many: Less awareness, lack of space, availability of proper government policies and so on. These issues can be tackled but it requires our attention, conscious awareness among people. Cities need new interventions to address this issue. The question is what functions or spaces can offer such possibility.
The process of food, today, goes from growing and harvesting in rural settings, where people, known as farmers indulge themselves in agriculture practices. Then these food products are taken to markets and traders, from where these products get channelized through various transportation modes to city's wholesale terminal markets/MANDI. Through MANDI, it gets to smaller retail shops and comes to our table for consumption. MANDI act as a major node in the food transportation line.
This thesis explored Urban MANDI in three aspects: new typology of MANDI, Relation between community – MANDI and as a demonstrative urban farming space to encourage locavorian culture in Indian context. The idea of this thesis is to modernize a MANDI which is now located within the city instead of the outskirts in such a way that will improve its functions and make it readable and accessible to city populations. Through this accessibility, it aims to explore possibilities of encouraging and engaging people with the culture of urban farming.
Drawings: