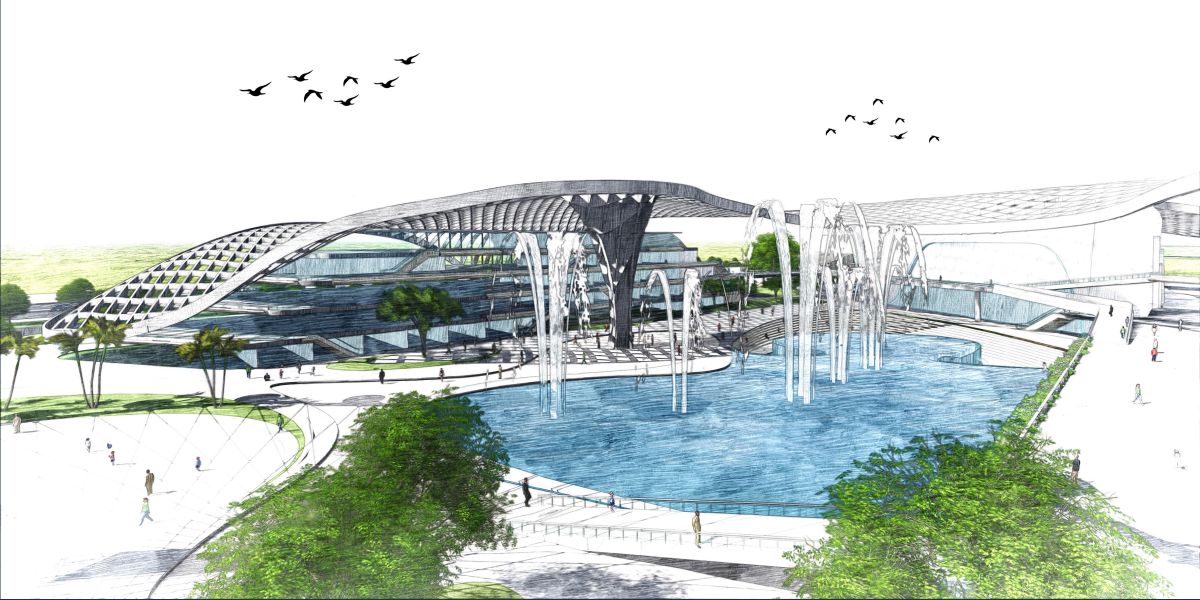 ABSTRACT
A fast growing city like Noida, Uttar Pradesh is one of the most rapidly growing cities in north India for the technology savvy companies. Each & every business & even different communities requires a platform to show the outer world how the city is growing at a rapid pace and technically sound urban centres for interaction of the different communities at urban level.
The proposed site for the project will be at sector-32 which is located in the heart of Noida, with the excellent connectivity to all means of transport. Wave City Centre intends to develop "Entertainment Centre", this entertainment centre will be the integration of retail, dining, entertainment and accommodation.
Architecture changes with time and as such there is an upsurge interest in mainstream architecture as regards different design approaches in the design of entertainment centre these days. The thesis explores the ways in which design incorporate various function (of retail trade and retail estate shopping activities) and facilities (for leisure, recreation and entertainment centre) in one place to derive maximum benefit in the most efficient manner an entertainment centre can cater to the city like Noida.
The purpose of the thesis is to create a social gathering space for the society where all the different class and ages can interact and have an interactive time rather than having gazettes oriented time. The project is a step towards socially activity time rather being socially active on social networking sites. This will also provide a platform for a local people to show some their talent and enhance the level of local talent in the city.
As Noida is among the NCR cities, so the project should go out of the box from the state it comes from, as a result a design must be incorporated so that it match the context of NCR but have its own identity, therefore some of the interactive spaces and activities are such that they are never seen in the other cities of NCR. Hence in this way it creates its own identity among all the social centres.
Keywords : Urban, Entertainment , Centre, Noida,
CONCEPT DEVELOPMENT
VIEWS
FINAL THESIS SHEETS