Abstract:
The abstract of the thesis is to endorse all the "Made In India" products from any discipline who have reached a certain benchmark and recognised world-wide for any of its manufacturing aspects through an architectural statement. It also tries to influence the visitor by inspiring as to what goes on in making a product of world class standards to initiate their own start-up. The design program would synthesize the study for a building that would advertise visually and spatially the contained brand, contextually delivering an emblematic image. 
It is an attempt to give new perspectives to all the Indians about the Indian goods.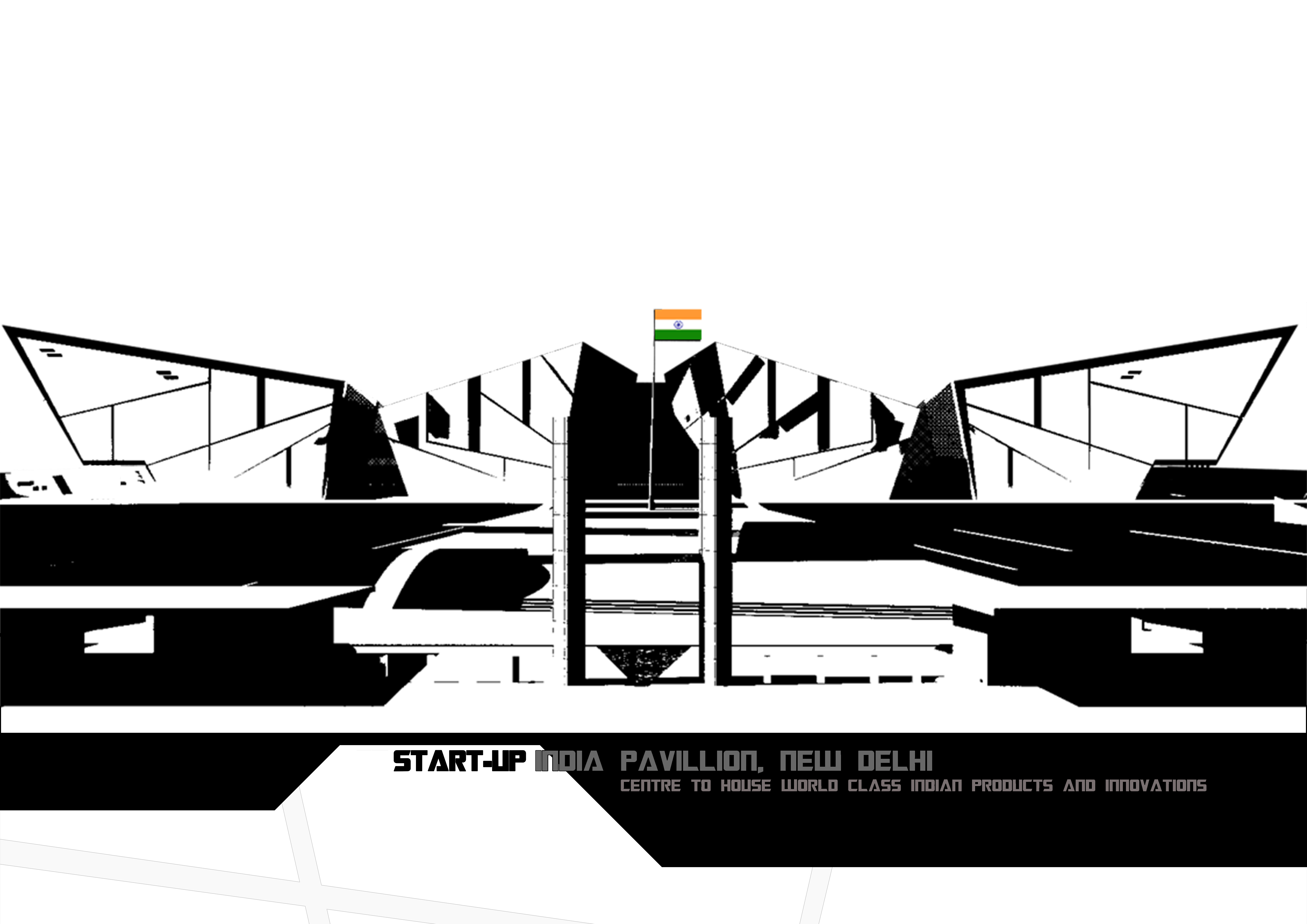 Aim:
To study between design and its function, of making a bold statement about 
India's manufacturing capabilities, technologies, innovations and talents by exhibiting the products "Made In India" recognized world-wide.
Objectives:
The objectives is to learn how architecture could be impactful in fostering India's innovation, promote the best-in-class Indian products and address the most influential people of India through the pavilions.
To influence, inspire and change the perspective of not only the foreigners but also the Indians by making aware of the innumerable products innovated and manufactured by India usually disregarded by some upon foreign products which have reached a valued position and made India proud.
The Project:
The pavilions would basically abide exhibition halls, museums, auditoriums, etc. that would constantly endorse the Indian products which could be categorised as:
Housing the top class Indian manufactured products:
The ones, which have well recognition in the world and have harmonized with the world standards [ISRO, MKU, FWT (friction welding technologies), Gaitonde, etc.]. These products have achieved noticeable recognition and dominating foreign products world-wide.
The exclusive products India has made:
These may not be tagged as the best in the world, but one couldn't find it anywhere than India. (Patanjali, Air India, Tata Nano, yahoo.com, Yoga, etc.). These may not be the best as it may have alternatives of foreign brands in competition, but India feels proud to endorse them due to its origins in India.
Revenue based Indian products:
Those India products which have very high revenue/outcomes from their products (Tata, Reliance, etc.). These companies have higher revenues than many of the leading brands in the world. It is a remarkable achievement and promoting it would inspire and provide knowledge to the visitor.
So how would the centre influence?
It would give a renewed sense of respect and appreciation to the Indian products which may be known or unknown to some inspiring small scale start-ups.
It is a matter of 'Pride' to push forward the vision of the manufacturers through the exhibits. So the world recognizes where India stands today. For a pavilion to endorse such products need a structure to be an 'Exhibit in itself'.
Drawings: