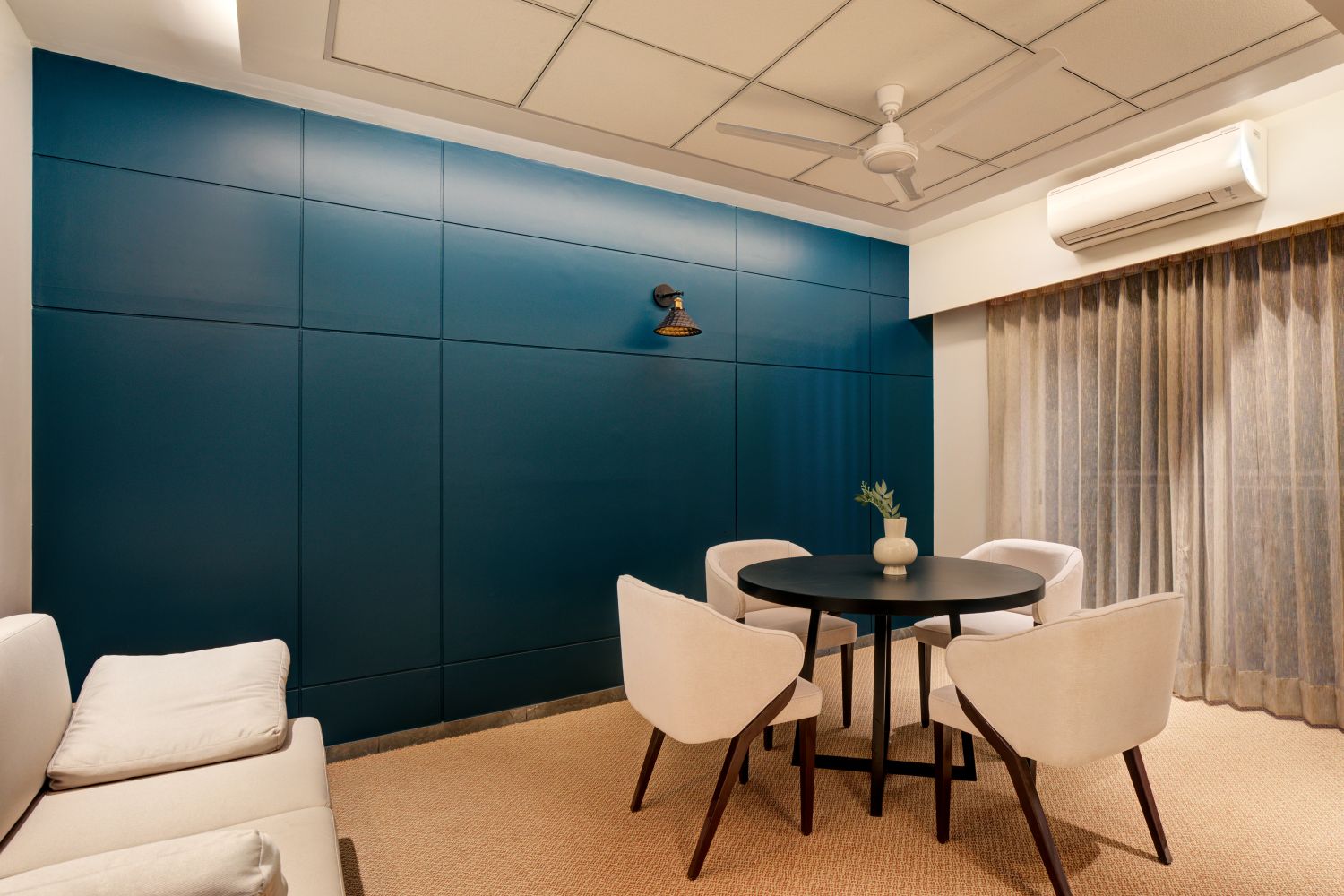 A sophisticated, sleek welcome lounge previews an aspirational lifestyle.
This sales lounge for Amantran is primed for a property designed for a premium clientele. The space is designed to offer them a preview of the vibrant, aspirational life that they will experience in this property.
The lounge is laid out to guide clients past models of the homes on sale onto four open lounges to pick from. The first lounge to the left is fitted with a plush white sectional sofa against a statement fluted wood panelled wall. In the lounge on the right, the eye is drawn to a statement concrete wall backed with a fluted wood panel to offset the cool grey tones. Paired with a vivid orange sofa against it, the room is a bright, chic space, curated to appeal to a modern, urban clientele.
Next to these spaces are two mirrored open lounges with bold teal walls contrasted with bright orange couches and alternated with teal and white armchairs. These spaces are separated by a sleek, see-through black shelving partition that displays various contemporary artworks.
Past the open lounges are more private meeting rooms for private discussions and closing sales. The neutral scheme of these rooms lets the statement panelled walls make a splash. The rooms come well equipped with roundtables and sleek seating to facilitate a smooth experience. The Amantran visitor's lounge also incorporates an audio-visual room in muted browns and navy seating to ensure clients are comfortably walked through sales presentations.
At the heart of this lounge is muted tones interspersed with dramatic elements. The material palette of grey concrete and walnut wood is underpinned with flat colours and plenty of texture, imparting a minimalist modernity to draw in prospective clients and offer them a visceral taste of life in Amantran.
Drawings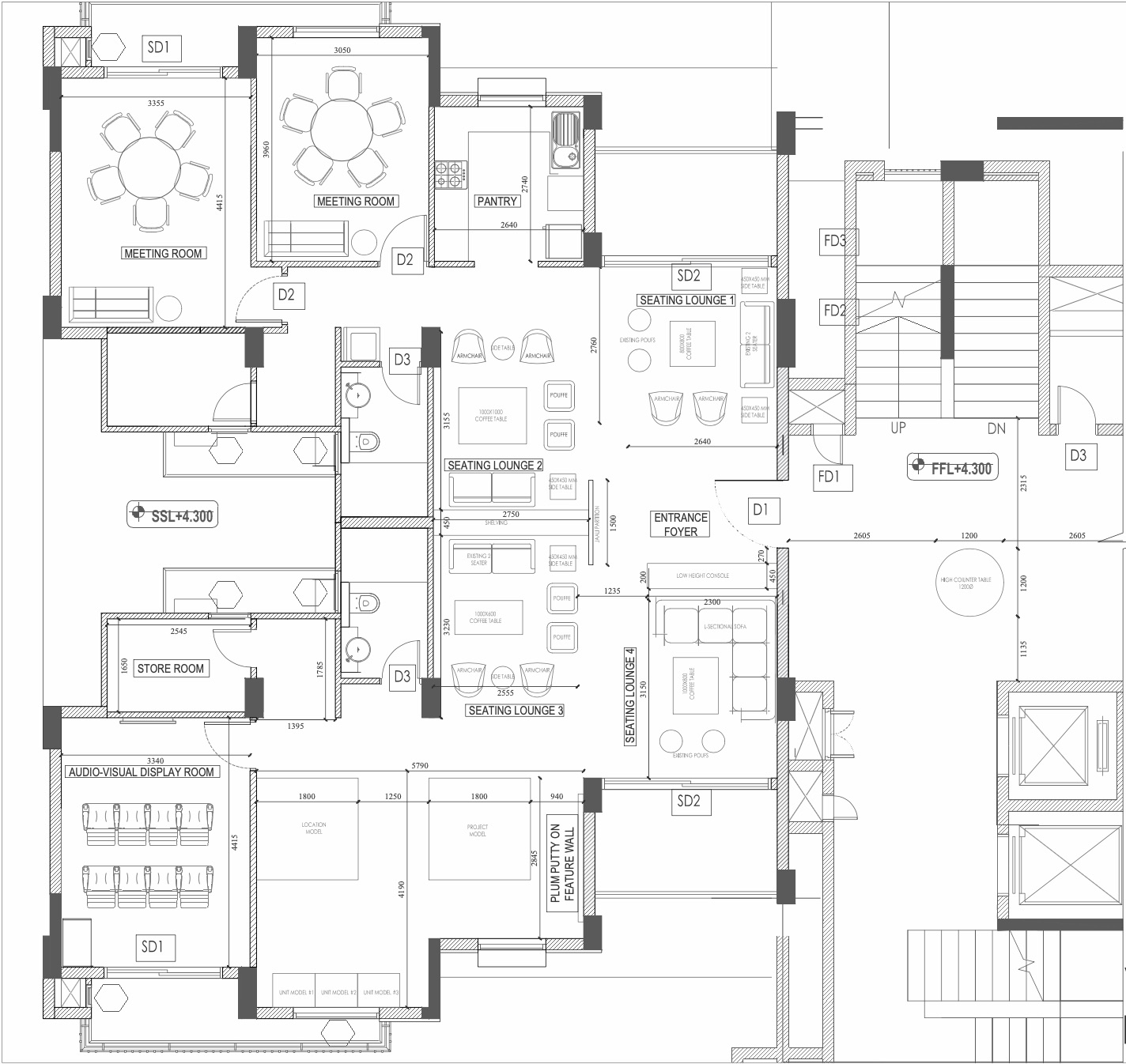 PROJECT FACTS:
Typology:                               Commercial, Sales Lounge
Name of Project:                   Ashiana Amantran Visitor's Lounge
Location:                                Jaipur, Rajasthan
Name of Client:                     Ashiana Housing Ltd.
Principal Architects:            Sanjana Mathur, Ujjwal Sagar
Design Firm:                          Studio Bipolar
Built-Up Area:                      3,200 sq.ft.
Completion Date:                  2021
Photographer:                       Studio BluOra