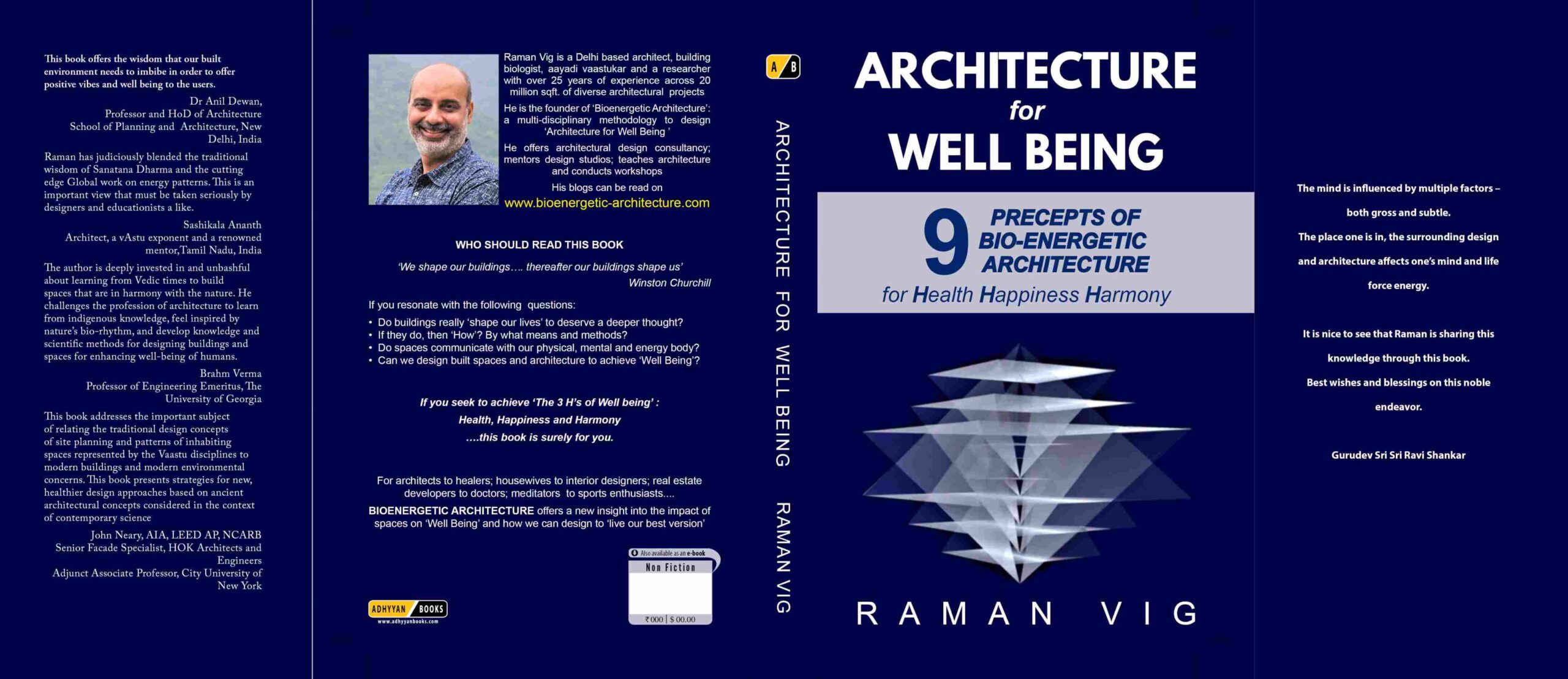 This is a book that approaches Architecture from standpoint of 'Holistic Well-being'. It introduces the emerging domain called 'Bio-energetic Architecture'. This book is an eye-opener for people from all walks of life, not just architects and designers.
Besides setting the framework for 'Holistic Wellbeing' this book offers '9 precepts of Bio-energetic Architecture'. These precepts facilitate Health, Happiness, and Harmony to people who inhabit such spaces. It also condenses traditional knowledge of Vedic Vaastu and contemporary fields of building biology and more into simple applicable design and lifestyle strategies.
Readers will recognize many concepts that pertain to various scientific disciplines and these are presented in simple words with reference to daily life contexts to make reading appealing to all tastes and preferences. For readers desirous of diving deeper into research on which '9 Precepts of Bio-energetic Architecture' are based, there are numbered references throughout the book with links to research publications, websites, and books in the bibliography.
The book has been reviewed extensively and enriched by experts from around the globe from fields of architecture, academics, medicine, Vaastu, civil services, business, and engineering. Their reviews embellish the first few pages.
A shift of perspective holds key to the design of 'Architecture for Well-being'. This is the underlying message of Bio-energetic Architecture and through this book, the author also offers some perspectives on simple lifestyle interventions and choices that can be a catalyst for anyone in search of designing spaces for Wellbeing.
Following are some videos about the book
Purchase links-
Click below for paperback – https://tinyurl.com/ypb5z8ed