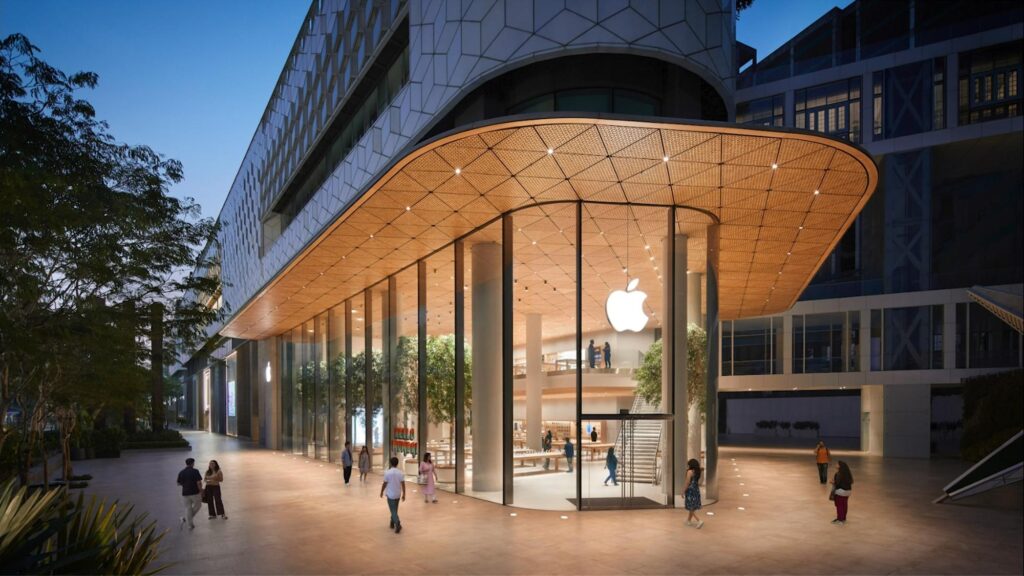 Tech giant Apple has made its grand debut in India by opening its first-ever flagship store in the country, in Mumbai's prominent corner of Jio World Drive.
The store has been designed to embody Apple's iconic design principles, with clean lines, minimalist aesthetics, and a focus on creating an immersive customer experience.
The store has been brought to life by the renowned architecture firm Fosters + Partners, known for their work on several Apple stores worldwide. Foster + Partners has incorporated local design elements and materials into the store's design, such as white marble from Rajasthan and warm teakwood accents.
One of the store's features is a 28-foot-high ceiling contributing to a sense of openness and grandeur. Aiming to create an inviting and warm atmosphere for customers, the design prioritizes natural light. Customers can explore the latest Apple products and accessories across two levels of the store, which spans over 20,000 square feet.
Greenery flows from the public realm into the store, blurring the boundaries between the outside and inside. The 26-foot-tall glass façade with a row of ficus trees enhances this connection between the double-height volume, outdoor areas, and landscaped surroundings.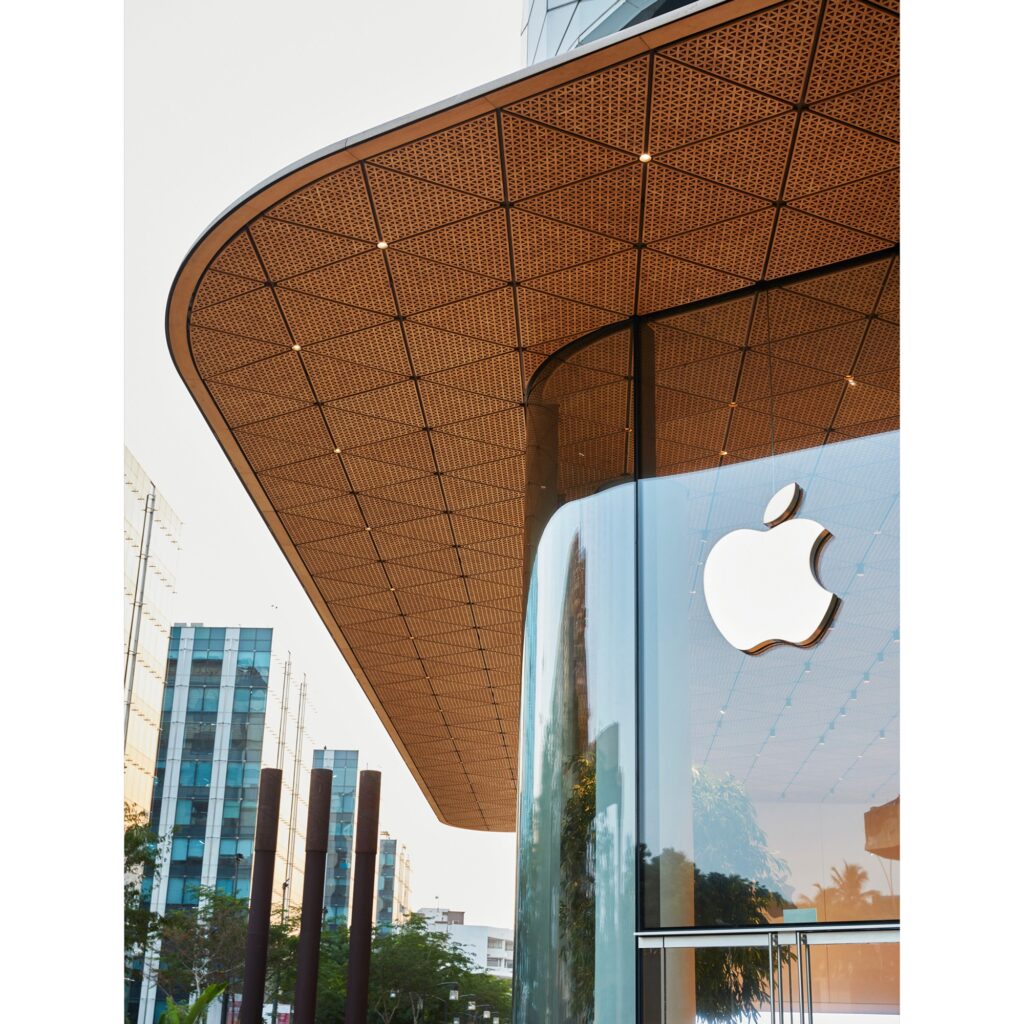 At ground level, display tables and avenues feature Apple's products . The Forum hosts 'Today at Apple' and acts as a learning and event space with a large video wall. A stainless steel Staircase and two 14-meter-long glass balustrades connect the ground level and the cantilevered mezzanine.
The sense of continuity between the interior and exterior spaces is created by a hand-crafted timber ceiling that extends beyond the glass façade to the underside of the exterior canopy.
The elaborate ceiling is made up of a triangular grid of 450,000 individual timber elements, reflecting the geometry of the store. Each of the 1,000 ceiling tiles is assembled using 400 pieces of sustainably sourced oak timber arranged in a lattice woven pattern, inspired by the work of cane and ratan weavers found in Mumbai.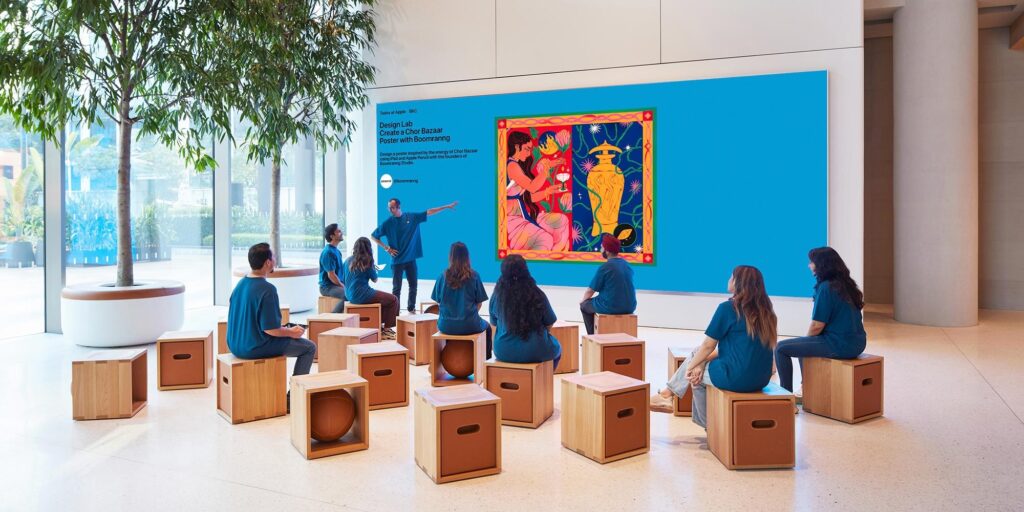 Apple has also emphasized its commitment to sustainability by incorporating several eco-friendly features into the store's design. For instance, the store uses 100% renewable energy and has a rainwater harvesting system in place.
Apple's LEED platinum certified flagship store in India is a significant milestone for the company, as it seeks to expand its presence in the country's burgeoning tech market.