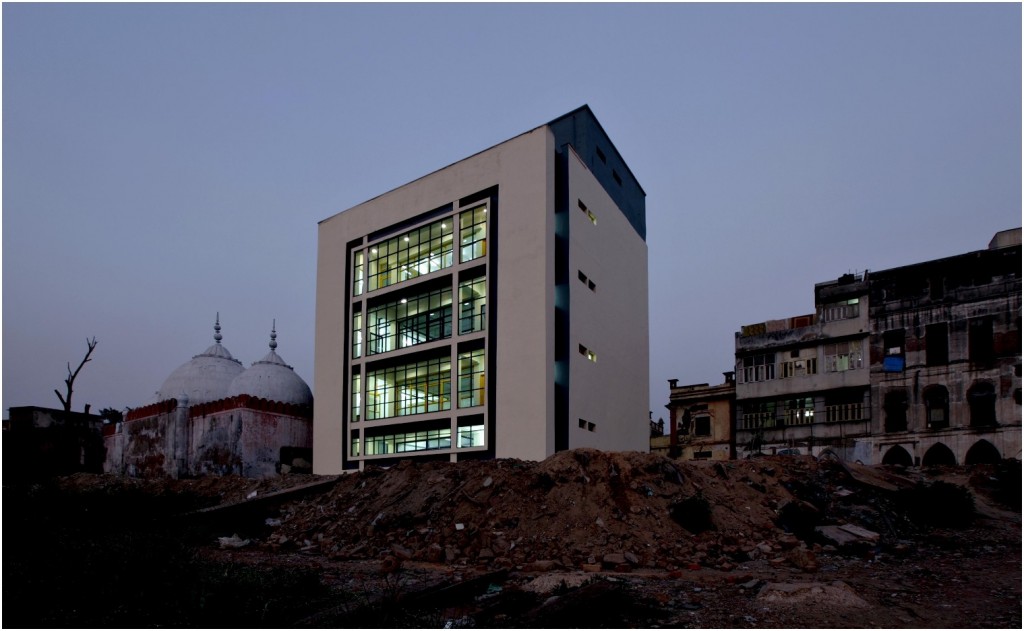 The original story was published on the archello.com website. 
Mumbai-based architect, Rahul Mehrotra curated a list of best architects under 40 years and 15 projects by them. The editorial discusses the emerging trends and future of Indian Architecture. The list includes the following architectural firms:
sP+a
Anagram
Serie Architects
Arya Architects
Mancini Design
Romi Khosla Design Studio
Hundred Hands
BandukSmith Studio
SDeG
Rooshad Shroff Architecture + Design
DCOOP
Flying Elephant Studio
Editorial, as it appears on archello.com website:
The sheer quantum of production, the incredible pluralism of ways things are being done and the spectrum of aesthetics that are being constructed is something to be celebrated in India today. Not only is the urban landscape in India changing rapidly but there is also a de-centralization, in terms of the political dynamics as well as investment. Smaller towns are growing and building social and physical infrastructure which is becoming a critical move for India and this is engaging an entire new generation of architects. This collection looks at some of the top under-40 architects representing how we're adapting. These architects don't carry the baggage of modernism as an aesthetic of representing nation-building and identity through architecture.
The seeming affluence in the country has made architecture an indulgence for the rich and so you see a proliferation of second homes, resorts, restaurants, places of pleasure more generally and projects of that nature– where fetishizing material and detail takes precedent over ideas and more bold spatial experiments. Not in the case of these architects though, who show something out of the ordinary in the face of India's accelerating changes.
RMA Architects have been responding to these transformations by engaging very mindfully with varied constituencies in our work and client base. And also in the process, engaging with research and self-initiated projects for the communities more broadly– often on a voluntary basis. Our project Hathigaon– housing for 100 elephants and their Mahouts (caretakers) in Rajasthan, taps into this – a project sponsored by the government with a minimal budget but great aspirations to create a resourceful solution.
I believe being engaged with real problems on the ground is a good reality check about the location you are working in. Regionalism and local engagement is not just working with local materials and climate, but also a matter of embedding oneself deeply in the social question as well as challenges of a particular locality. We will see a new sensibility evolve – one which is more mindful of a locality and also constructs a new aesthetic for India – an aesthetic that I believe will be highly pluralistic and much more embedded in our cultural landscape.