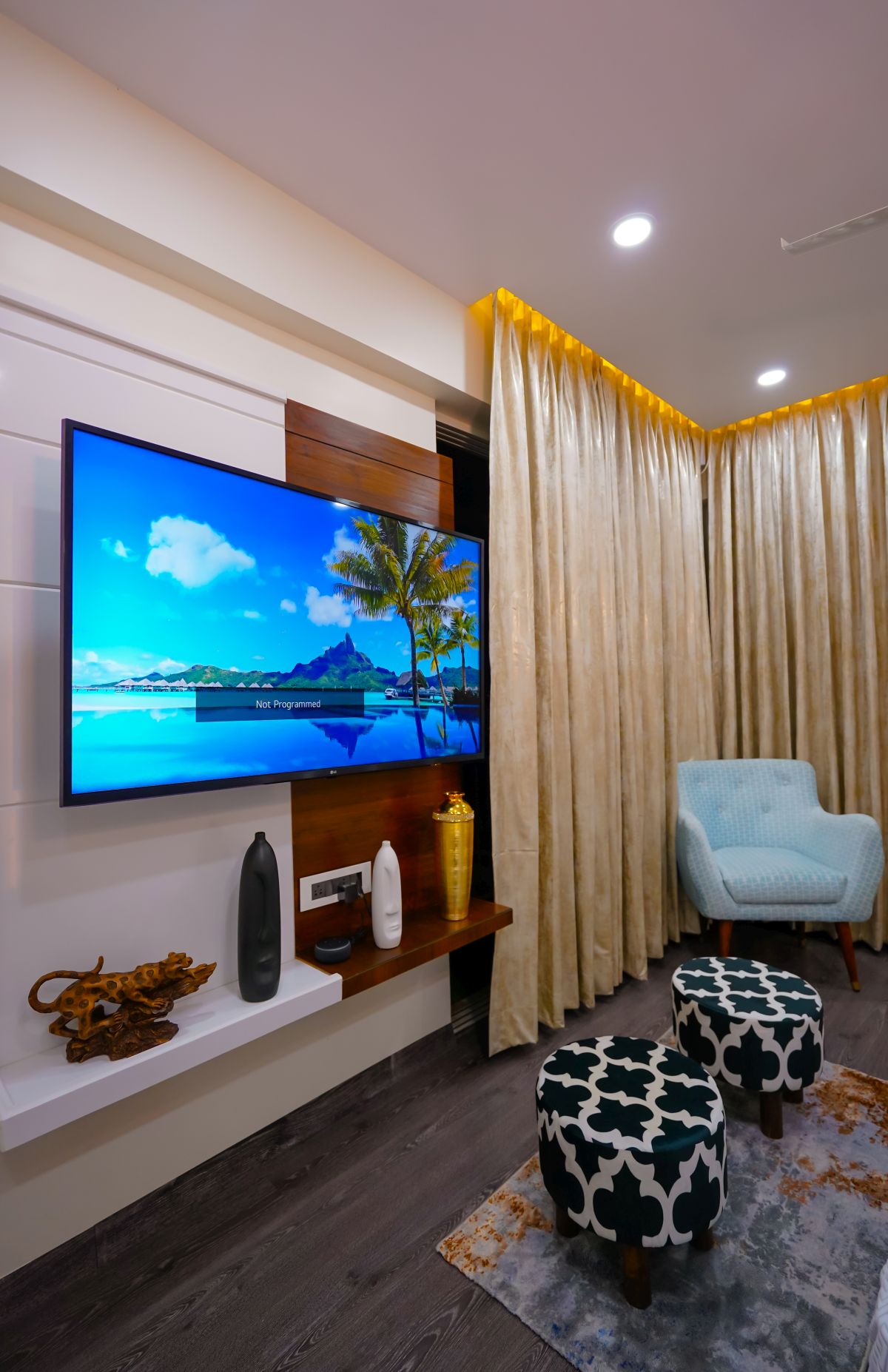 It is an interior designing project situated in a developed locality dominated by multi- storey apartments named Capital Heights. The client came up with a requirement where they. Needed a psychological connection with their home with a minimal conceptual design that will provide comfort to the environment. To achieve this, we kept in mind the factors such as creativity, choosing artistic elements and the concept that best adapt to the environment where they will be placed.
As we enter the residence lobby, we witness a side wall with a decorative painted floral pattern to give an immense and elegant feeling following the main entrance.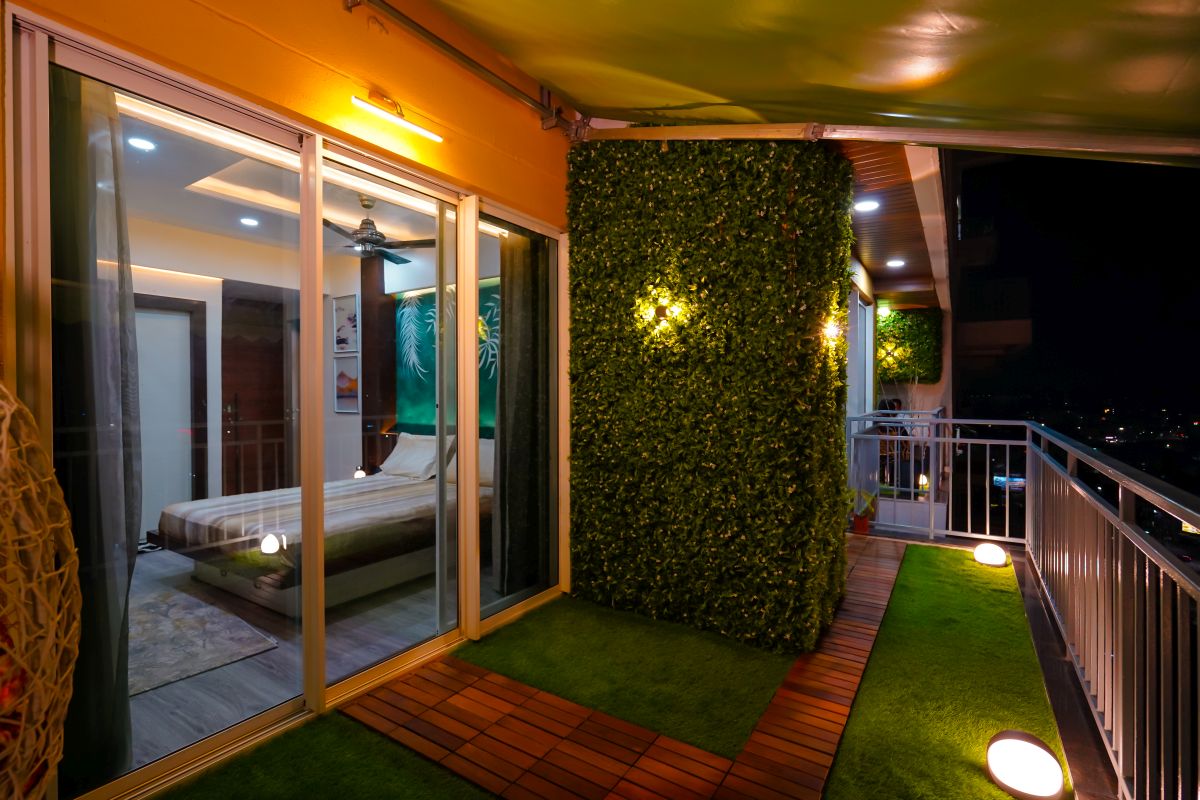 The narrow main entrance lobby coming next with broad wooden frame and a dark colored laminates side wall hanged with photo frames have yellow led's below the ceiling to stand out the geometric shape ceiling under it and to widen the lobby.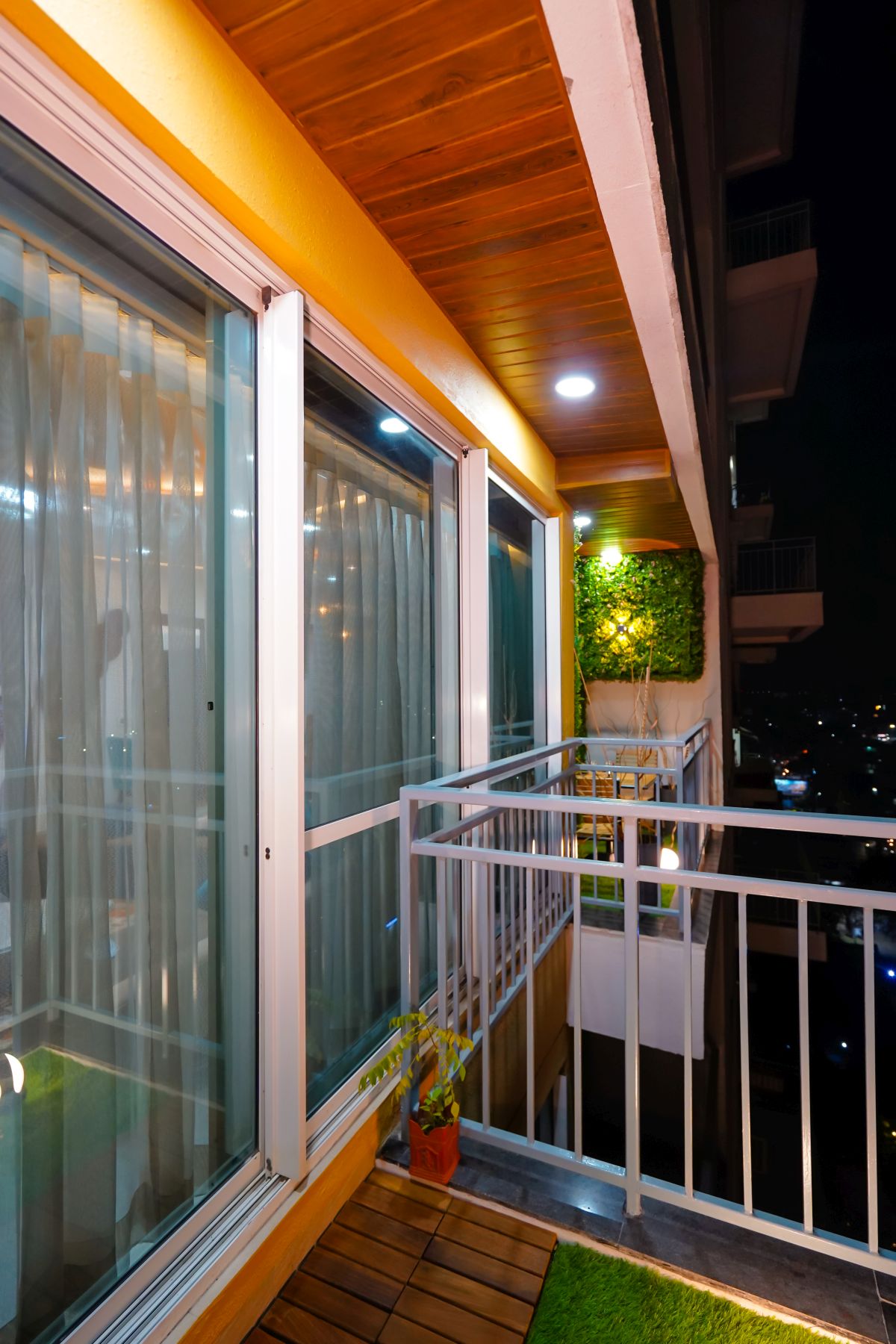 To design a conceptional space segregating the functions of living room, we have put a triangular colorful partition element which also gives an expression of geometrical principles.
To the right side of the living comes the parent's bedroom which reflects the bright artistic essence emerging with wide balcony with a view of the city.
From the living room following the passage to the left comes the white theme kitchen with small yet serene pooja space.
The passage following the white theme and hanging wall paintings to make it look spacious gives access to guest's bedroom, children's bedroom and master bedroom.
The guest bedroom enlightens us how to organize a small space with the same artistic significance.
The master bedroom brings the classic and vintage look due to the gun frame and beautiful artifacts hanged on the wall keeping in mind the client's wants. The grey flooring brings out the aesthetical feeling of white marble composition with a low height marble bed.
To rectitude with the same concept, the kid's bedroom designed with a creative ceiling addition with wall illustrations. The wall patterns with creative book shelf and tiny artifact held in to keep it least as well striking.
Project Facts –
Name:- Mr. Nagdive Residence
Design Team:- Ar.Kunal Warade ,Ar.Jitesh Kansara, Ar.Kalyani Darak
Area:-  2500 sq.ft
Location:- Capitol Heights , Nagpur.
Completion Year:- 2019
Budget: Confidential.