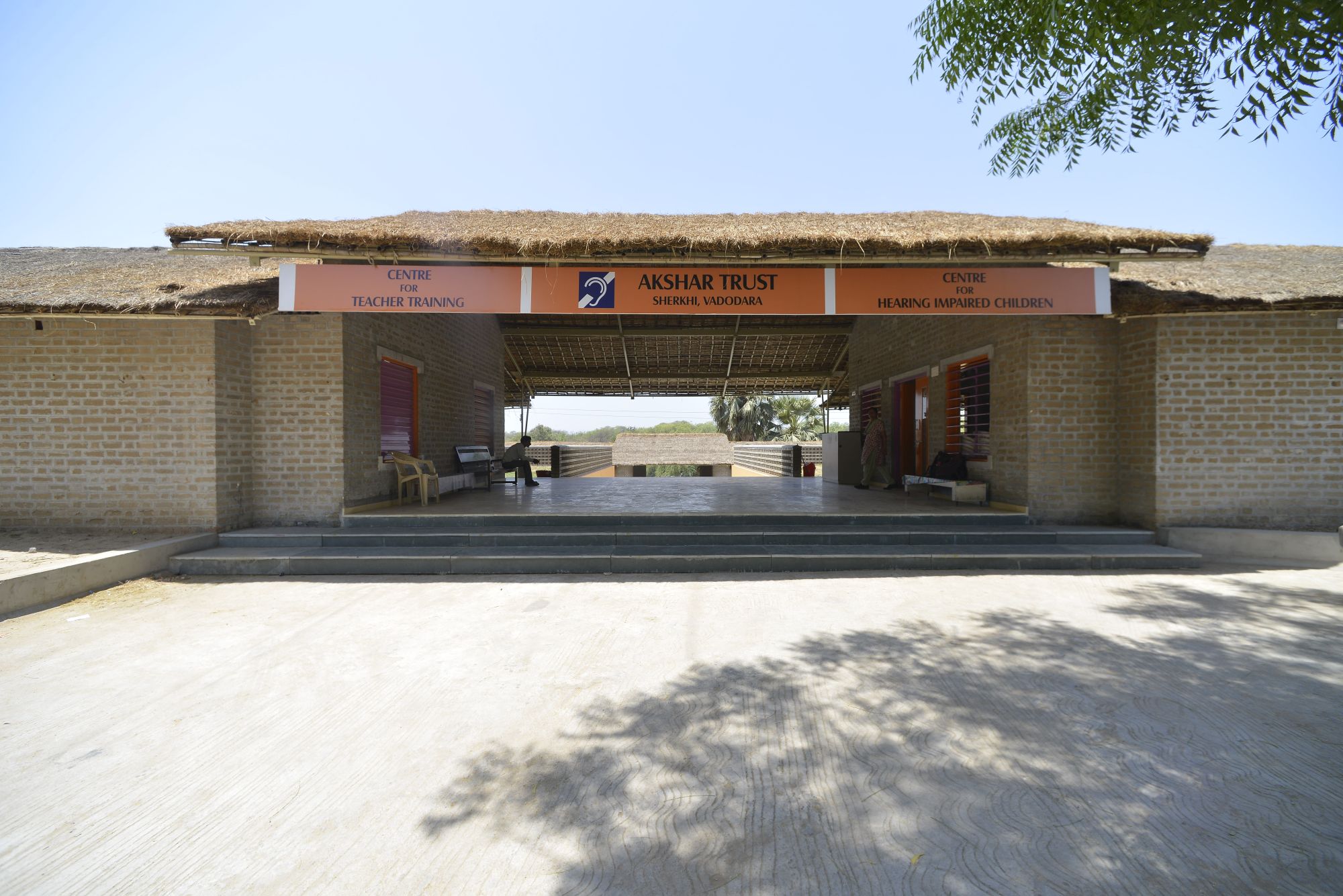 29 years ago, Ms. Nisha Grover, Hon. Founder Director of "Akshar Center for Hearing Impaired Children", started teaching 5 children in a shed. Today, many of the students are working in established corporates.
Karan Grover & associates is part of this journey and have designed the new Center. Contextually, the center is surrounded by nature. Located on the western edge of Baroda, the site is characterized by a topographical construct of levels leading down to the Mini River.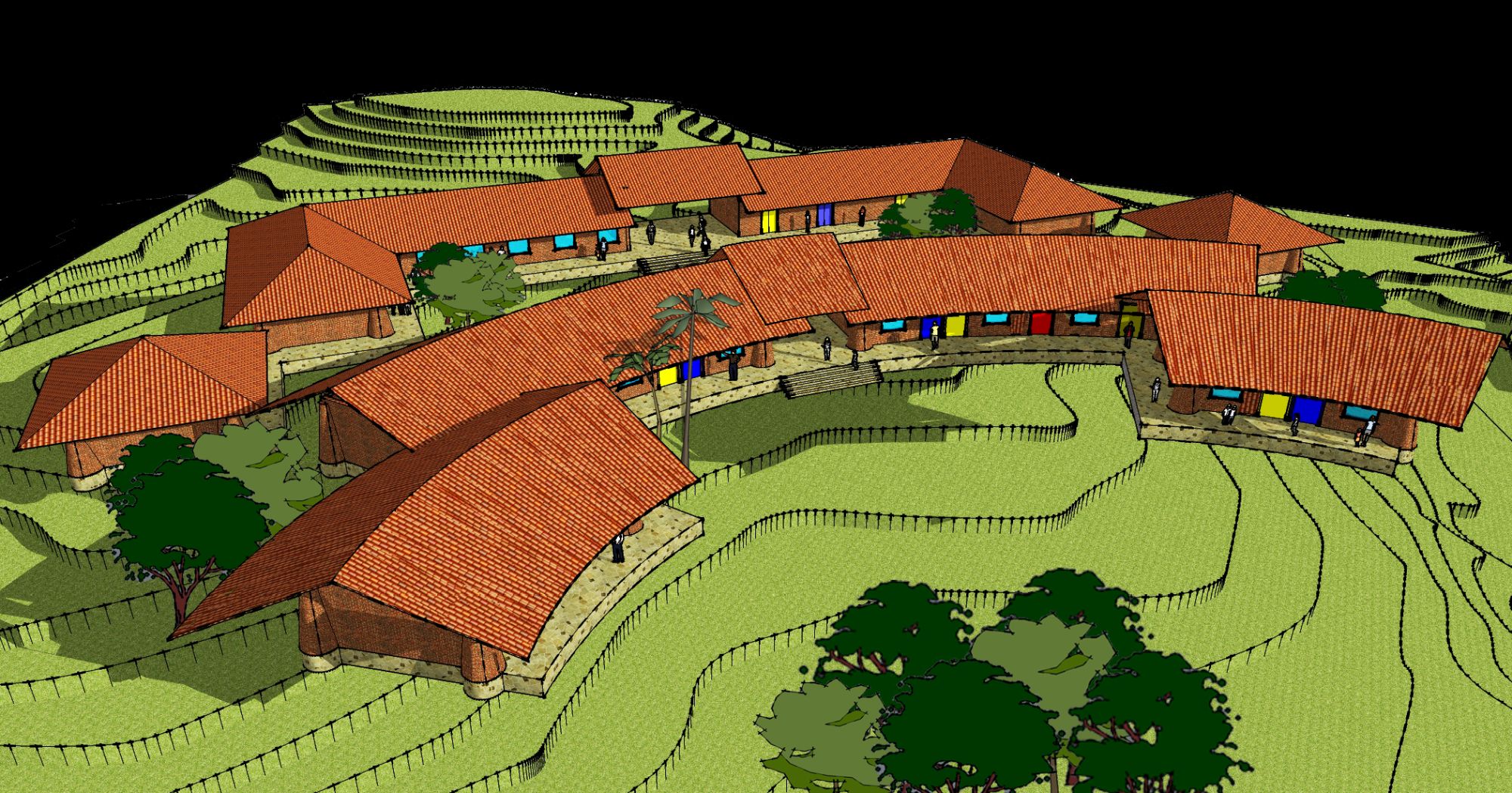 This particular site excited and pushed us to go beyond fulfilling only the program.
Mindful of the contours, the school's program is divided into three segments working with the landscape. These divisions create tiered courtyards between built structures. The transition space is used for kid's toys and games.
It is a hybrid structure owing to a marriage between bamboo and steel with a thatched roof and compressed earth blocks. The building blocks were a result of using the same soil excavated at site. We took this as an opportunity to engage the students and teachers by making them form these blocks through the compressive block making machine.
Drawings:
Project Facts:
Category: Institutional
Location: Vadodara, Gujarat
Status: Built
Completion Year: 2016
Site Area: 1,07,640 sq. ft
Built-Up Area: 10,676 sq.ft
Contractor: Manishi Constructions
Photos: Rahul Gajjar Photography