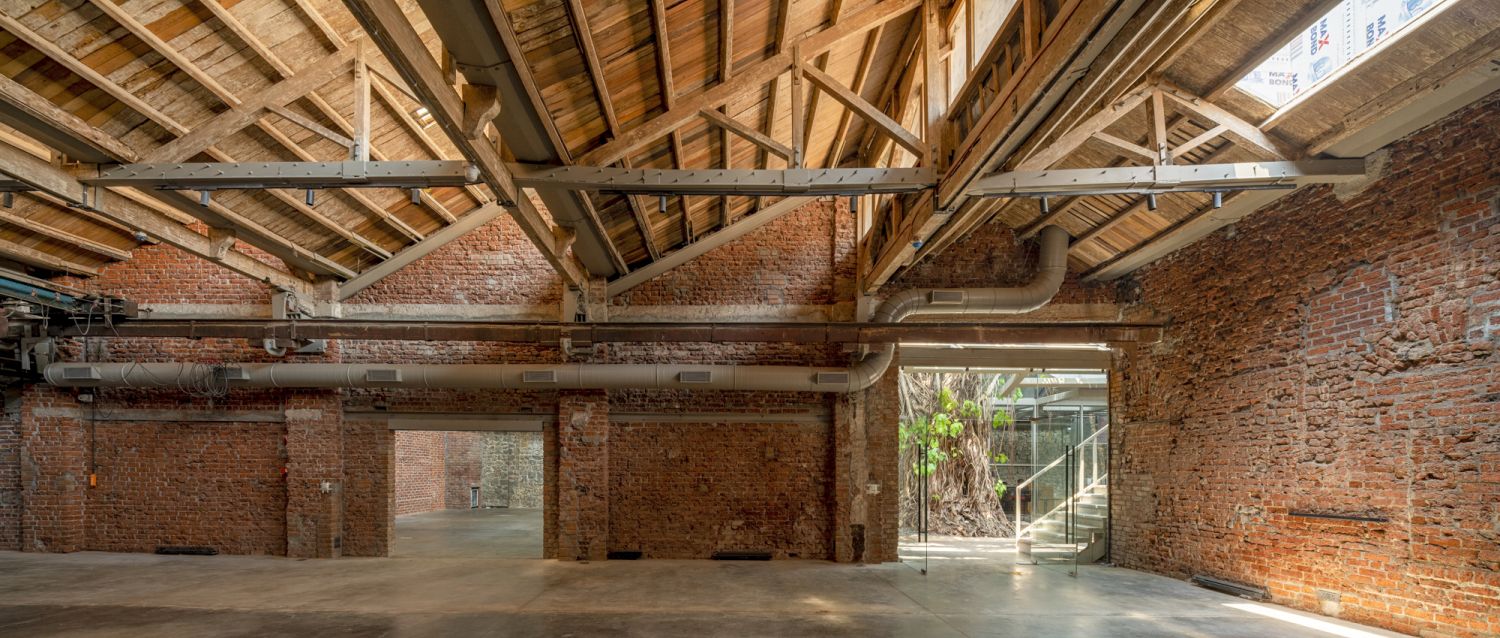 IF.BE (Ice Factory, Ballard Estate) by Malik Architecture
The Ambico Ice factory is located in Ballard estate, in the heart of Mumbai's heritage precinct. Over the years, as the ice-making operations have been shifted out to Navi Mumbai, parts of this industrial space have been leased and converted into a restaurant, a gallery, and a playhouse for children.
As the last of the spaces are now being vacated, we have the opportunity to examine this space holistically and contemplate new synergies.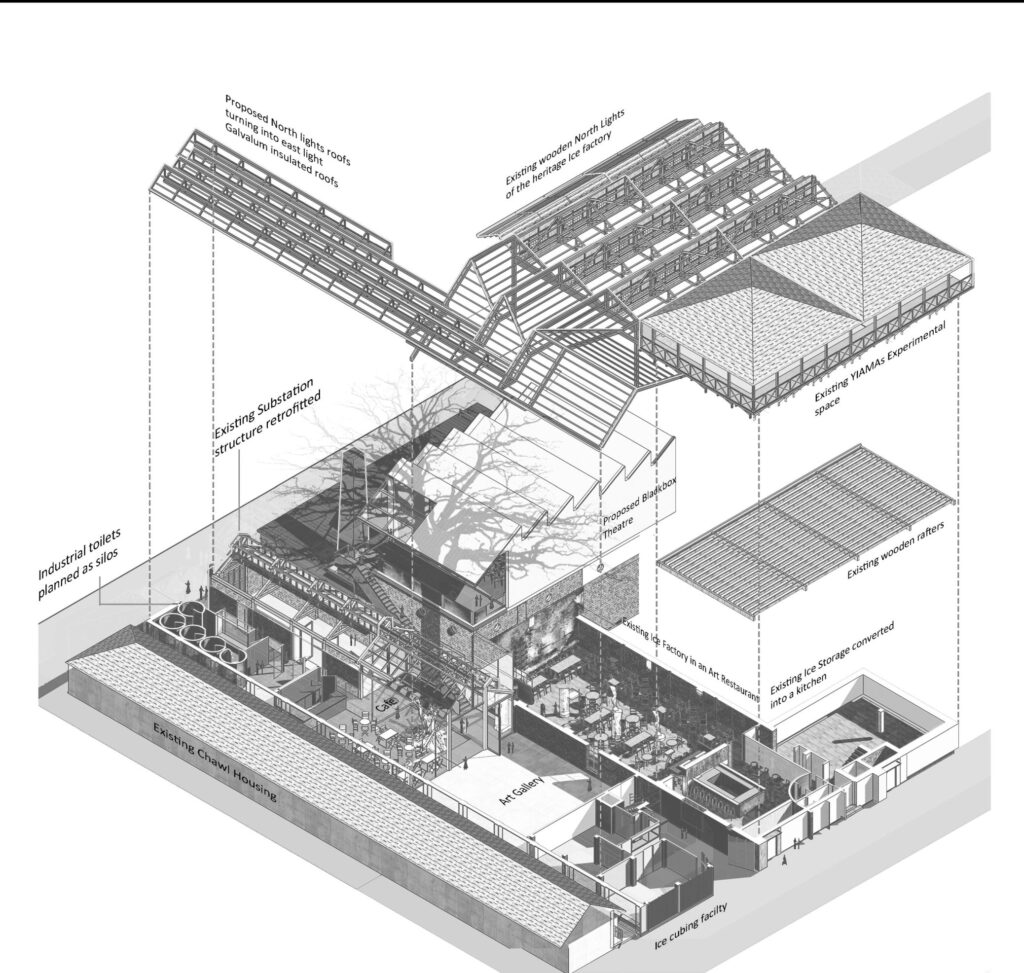 Flexible space for art, exhibition, event space, performance, gathering, and food. Essentially a space for encounters, all sitting under the banyan tree and within structures steeped in history.

The drawing archives revealed a continuous courtyard connecting Calicut and Cochin Street which is currently cluttered with ad-hoc structures and metal roofs, physical evidence of the apathy with which these beautiful fragments of history are treated.
Within this courtyard, an old banyan tree sits alongside the chimney of the factory. The coherence of the load-bearing, wooden-trussed, north-lit interior spaces has been somewhat vitiated by successive divisions and alterations.
The recovery of the courtyard, and restoring clarity to the original structure, is the first step in adaptive reuse.
There is no need to search for a new language, the triggers lie within the existing architecture.
The challenge lies in mediating the connective tissue that binds these elements and in finding ways to extend the existing elements to create flexible shaded spaces that develop around the banyan tree. We imagine this as a space that merges various cultural and design activities, as a vibrant mixed-use insert into a predominantly commercial environment.
Model Images
Drawings
More Images
Project Facts:
Location: Ballard Estate. Mumbai
Built-Up Area: 10,870 Sqft
Status: Completed 2022
Design Team: Kamal Malik, Arjun Malik, Sundeep Sarangi, Makarand Sathaye, Dhruvil Gandhi, Jinesh Vadhia, Hitesh Gwalani
Photography: Bharath Ramrutham
Consultants:
Structure: Global Engg. Services / M/s. U. D. Chande
Plumbing: Global Engg. Services / EMPH Engg. Design Services
HVAC: Global Engg. Services / EMPH Engg. Design Services
Electrical: Global Engg. Services / EMPH Engg. Design Services
Contractors:
Structure And Civil: Insteel Engg. P. Ltd. / Aarkfab Engg. Pvt. Ltd.
Icon Construction / Palissandro Venato
Glazing: Mascon Const. & Interior
Cladding: TRG International
HVAC: ACME MEP Services Pvt. Ltd.
Plumbing And Firefighting: ACME MEP Services Pvt. Ltd.
Electrical: ACME MEP Services Pvt. Ltd.
Interiors & Carpentry: Mohit Interiors