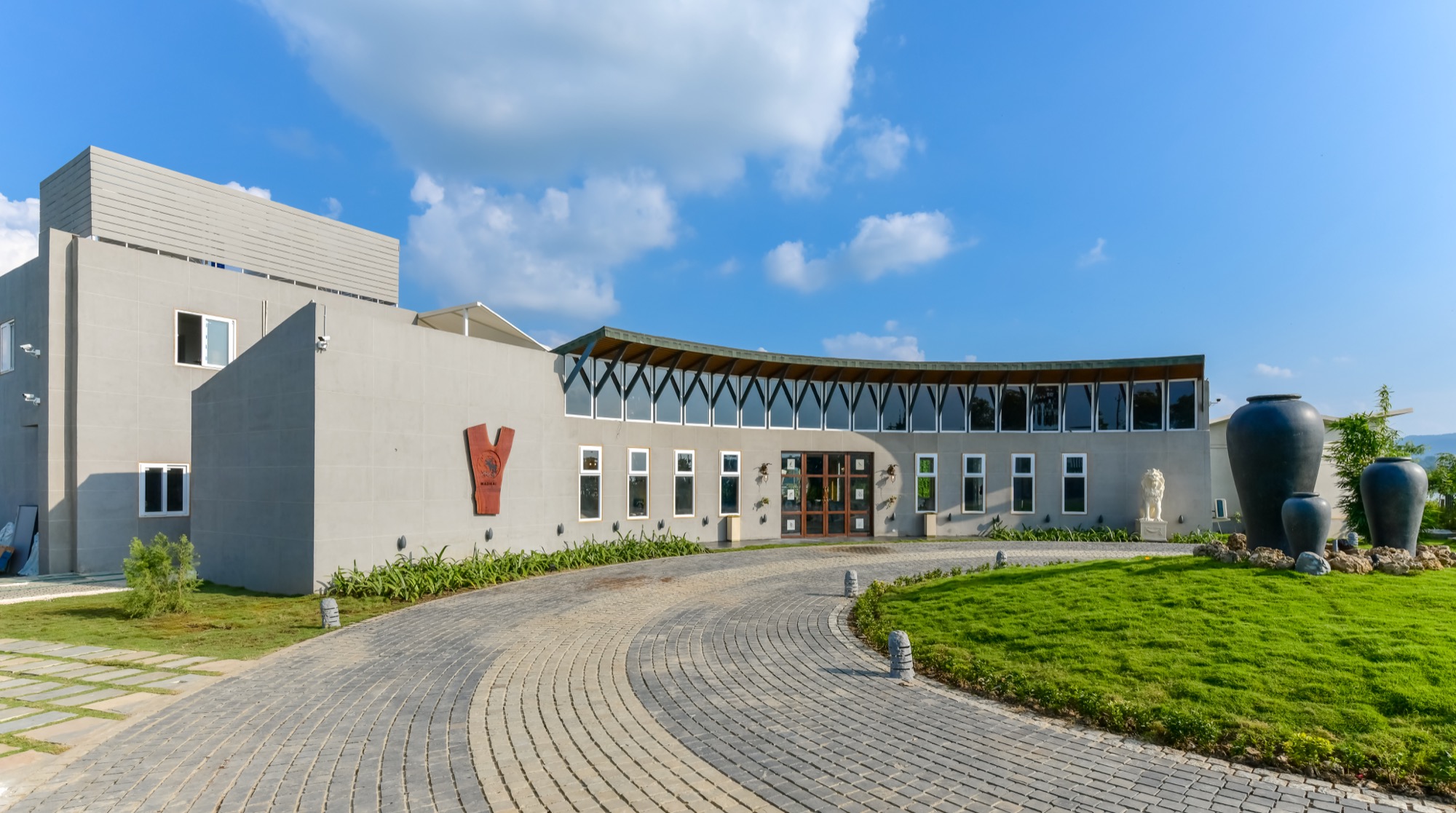 Initially, the plan was to design a Resort with 9 Guest Rooms, situated on an undulating site in Suhagpur District (Madhai), Madhya Pradesh. Designed on a contoured irregular shaped site overlooking a dense river and hills beyond, Madhai's has a pleasant weather with average temperatures of 25⁰C.The construction system included Bamboos, Brick, Rcc, and locally available stone with a Carpet Area. Area of each Key being 38 SQM and 9 keys in total.
The Lehar Sa resort is planned to integrate the layout with the existing contours. Avoiding any cutting of the contoured land, individual clusters of rooms are located at different levels spaced to allow each room an unrestricted view. Using the site to its full advantage, all the public facilities and the rooms are river & poolside oriented in response to the amazing view. The climate of the location with temperatures in soaring just around 30⁰C most of the year.
The entire layout is created is organic in character and correlates to the organic settlement of the villages in the vicinity. Bamboo, timber and locally available stone are the materials that predominantly form the structures creating an eco-friendly and sustainable design solution. All the building and houses are situated to allow the natural undulating land to be retained in entirely with natural landscape in the form of local palms and other trees.
Vehicle movement is restricted to a small part of the site allowing access from the main approach to the road up to the reception area. The entire resort is perceived as a minimal intervention in the existing landscape by the layout and the material palette of the built forms that homogeneously integrate themselves with the site. Instead of a manicured look of most resorts, we wanted to retain the site as a whole and create the least obtrusive spaces that would blend within the landscape. Contextually designed Lehar Sa retreat is a sustainable design solution which will be known for its layout, aesthetics, and design.
Principal Architect: AkshaySelukar
Credits: City Madhai, MP
Client: Mr.BhupeshRathi
Completion Date: September 2018
Gross Floor Area (MQ): 400
Design Team: H and A Consultants
Photo Credits– Sameer Chawda