For this essay prize competition, the prompt on what changes I feel will make the city more livable seemed the funniest one to attempt. As a young woman architect1 in Mumbai, I actually feel paralyzed by the thought of how I will navigate my career trajectory meaningfully. Am I supposed to be an independent designer for some high-profile clients so that I end up making enough business profits like a mid-career cushy IT/Finance job? Should I work with urban research practices that aim to solve pertinent crises? Since I love to write, should I join a glamorous corporate magazine? Etc. This essay will dive into the personal questions that have affected me since I started my journey as an architecture design student a decade back. For me, this essay is not about finding or suggesting the right answers. I do not believe that one person can suggest such solutions. But rather it is about asking tough questions that we all can collectively introspect upon.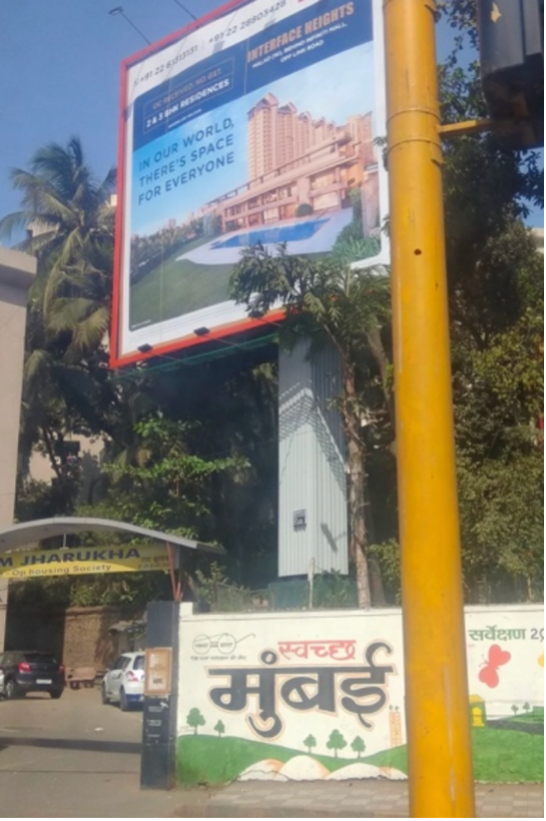 I have to credit the idea for my topic "The Homes We Get to Live In" to a conversation with a witty Rickshaw driver. His joke about the mirage of trying to find a decent apartment in Mumbai resonated with his coping mechanism of covering up the pain with some humor. He shared his journey of working hard for twenty years and making sure his kids got educated and are now working in an IT corporate job. But even after all of this, they are dependent on the MHADA lottery2 to attempt and purchase an apartment in Mumbai which would signal social mobility for their hardworking family. To purchase an apartment in the supposedly "open housing market" is still a distant dream.
This made me question my own position too. As an architect from Mumbai, the one thing that makes me feel genuinely powerless is when I attempt to look for an apartment for myself/my family. The housing market in Mumbai is such a joke. A measly 500 sq. ft 1 BHK in Borivali (Western Suburbs) would cost at least 1 Cr. I do not have the courage to include the crazy real estate prices of "hip" neighbourhoods or even the fancy "SoBo" i.e. South Bombay. So, purchasing a 1 BHK in Borivali means one must pay an EMI of Rs. 85,000 per month for 20 years without fail. An average total middle-class income on the higher end would be that. I am not even including the other cost of living crisis in this so-called "Maximum city". I do not even want to include how poorly young architects are paid reflecting that I do not even come into this cost equation. It is a battle that I cannot fight right now, and I recognize my privilege in being able to say this. But just imagine, for most of the population – the idea of good housing is one of the biggest uphill battles they must face in their lives in Mumbai.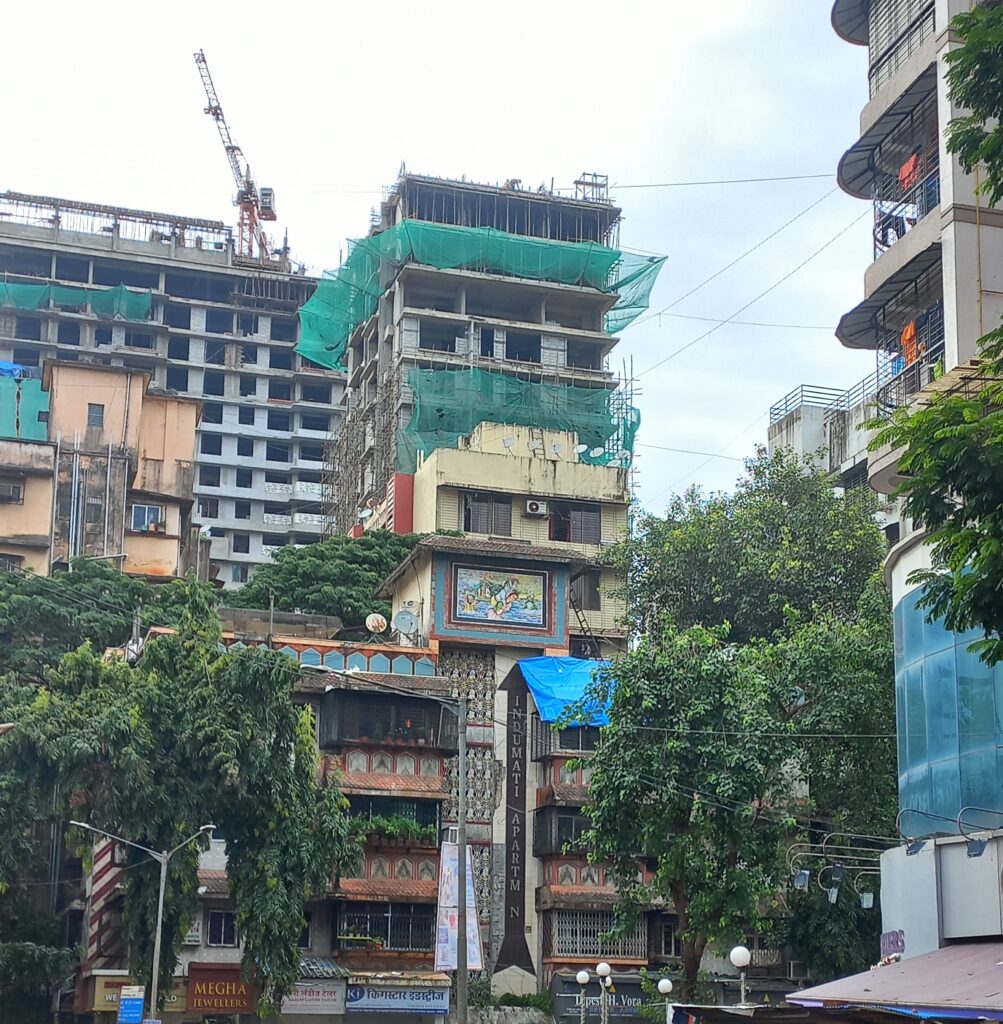 As architects/ built environment practitioners how much effort does the profession take to attempt and solve this housing crisis? In Mumbai, property seems to be the most lucrative generational wealth one could get. How is it that housing design is not routinely critiqued apart from the pure academia space? How many of India's top 50 architects even work on such projects? How is it that the builders and architects who work with them are generally a completely different cocoon? How is it that the apartments and housing societies that we live in are the least talked about in the glitzy design magazines? Sure, there are fancy interior design projects that get documented in design magazines. But these so-called "designed" projects do not even compose 10 per cent of the housing market. Start-ups like Liv Space attempted to make interior design affordable for the middle class but even that can be scrutinized. I cannot even possibly try and cover the case of informal settlements which make up more than half of Mumbai's population in this essay.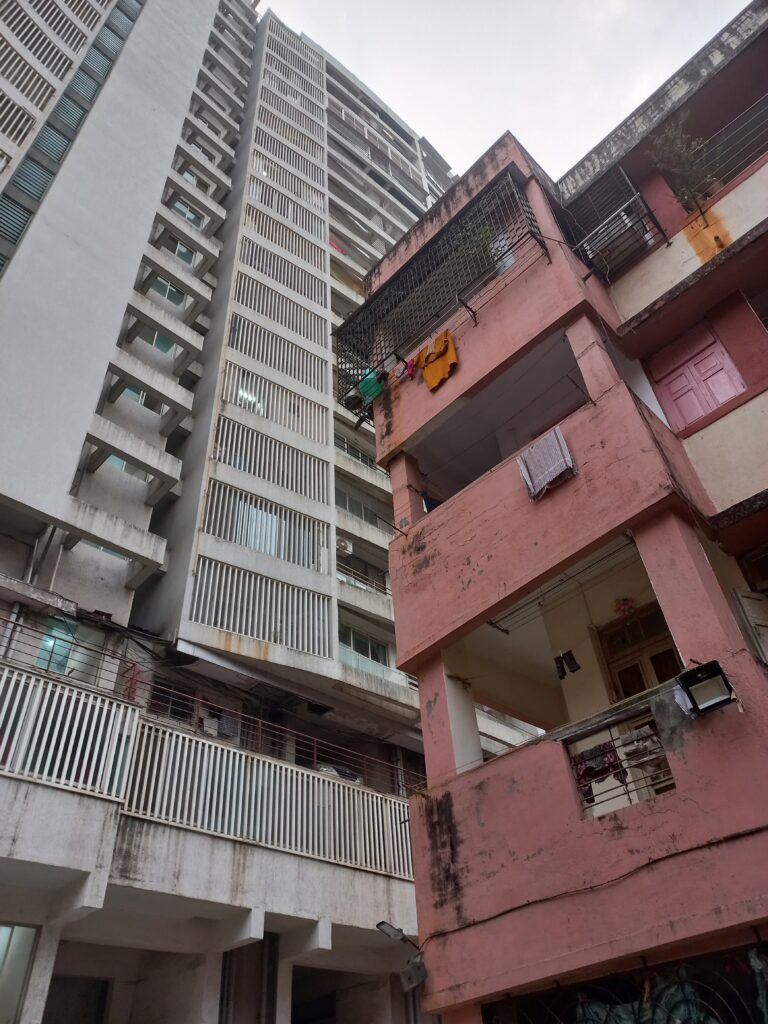 Designed well or not, housing is the most extensive and impactful part of our collective urban experience. Imagine how there were many neighbourhoods with mid-rise buildings and active street life are now bulldozed to come up with gated communities and "luxurious" skyscrapers. How will this change affect how we interact with each other as a society? How can we talk about holistic profit with good neighbourhood design with a wider circle of stakeholders who build housing projects? Is there active engagement promoted in the school or by so- called "celebrated" design offices with this builder network that influences how we all live?
I can no longer define an architecture practice as inspiring just because it designed a bungalow for the 1 per cent elite or interiors for the top 10 per cent or some institutional space. Maybe through this essay, I am just hoping to communicate all these questions about housing in the city as indispensable. We must ponder upon them while thinking about a positive and sustainable future for all urban residents.
I am aware that celebrated female architects might not really approve of me positioning myself as a "woman" architect. But for me, it is important to take this position. As someone who comes from an average middle-class family, I want to be vocal about my share of struggles in a male-dominated professional field.
Maharashtra Housing and Area Development Authority aka MHADA is a governmental public housing scheme. One has to enter a lottery competition to be able to win a bid on purchasing an affordable apartment.
Image credits – Author