"We do not tell- we show. We do not claim- we prove." – Ayn Rand.
An independent thought, a fearless soul, a far seeking mind- these are the things which cannot be polluted by force or fraud. Architecture is a field where an architect is independent in thought, original in style and unique in being. These are the main traits which define an architect. Since our inception in 2009, Our aim is to reach that kind of perfection which is the output of harmonious blend between the form and the function. This harmony adds the tinge of interest, a look of distinction that can nourish the senses which have been wearied by banality in the present state of architecture. Are a carefully built team of designers, theorists, researchers, analysts, visualizers who constantly upgrade themselves as the newer and latest reflections keep pouring in. our strength is in our vision and dedication to architecture…and the built, of course.
Founders at DA Studios: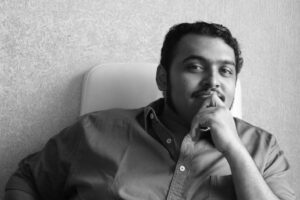 A designer, a conceiver, and an analyst by nature‐ he envisions architecture through digital design approach. He has radicalized the architectural form with substantial diachronic research. A graduate in 'MASTERS OF ARCHITECURE TECHNOLOGY' from the University of Nottingham, UK (2009) his specialization lies in façade technology with a strong core of digital design techniques. His core interest lies in formalizing and visualizing architecture as a symbolic representation of its time.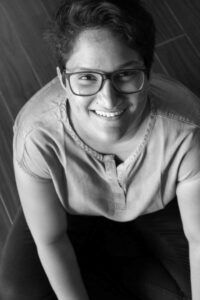 Bio: Importance to historical and cultural background in architecture can only manifest when one has intended its importance. A critic and theorist by nature she pursued her masters in 'HISTORIES AND THEORIES OF ARCHITECTURE', from AA School of Architecture, London (UK) (2010), her perceptions on architecture has become scintillated with culture, history and its time sensitivity. Apart from being 'the voice' of the firm she is also a published writer and a visiting faculty in several architectural schools in India. Her curiosity lies in the above mentioned fields and believes in "Pre-existence Ambientali".
Key works by Design Architecture Studios: