If Bidar would remark, 'I am on the edge', one might assume geographically and physically as Bidar is the northernmost part of Karnataka and is on a hilltop or one might also say that it's transitioning, but the question is to what?
As a child, I grew up listening to a lot of stories from my family, mostly mythological events and tales from my native Bidar.
If I were to ask any person from Bidar to make a mental map, just like the urban designer Kevin Lynch said, "People understand cities through recognizable elements that provide legibility and emotional security of being in the familiar territory", the Papnash Lake will be included on any person's mental map of Bidar.
A significant lake that superimposes the natural, cultural, historic, and most importantly, the Mythological layer that gave it its name.
Rewind to 7000 years when Lord Rama had defeated Ravana and headed back towards Ayodhya. Throughout his journey, Lord Ram carried the guilt of killing Ravana, a disciple of Lord Shiva, which he considered a sin. In their mid-journey, they stopped near a lake for a few days as Lord Ram wanted to worship Lord Shiva and dip into the lake every day to wash away his sins.
This lake happened to be called the Paapnash Lake, which is believed to wash away sins, whether they belong to a saint or a washerman. These legends are passed down from generation to generation, and this lake is still regarded as holy by the local people of Bidar.
Since the 14th century, several saints from Maharashtra meditated in the caves near this holy lake, and it is visited by the Varkari community from Maharashtra every year during Mahashivratri. Many pilgrims come to worship Lord Shiva and attend the scripture reading and Sthala Purana sessions.
A place may be livable because of the memories it holds, the people, and the stories that have been passed down many years and have captivated our minds, which makes the environment familiar, secure, and easier to blend in with.
Keeping the spirit of the place alive in the contemporary layer is challenging, yet doing so is essential to make a city livable for future generations. A neighborhood that is so dear to people seeks community engagement in a clean, well-maintained, and a safe manner that respects these rich layers.
Promoting cultural events, recreational activities, and storytelling of the past provides residents with opportunities for leisure and cultural enrichment. Places are about people, the glory, and the spirit of the place that has to be passed on gracefully.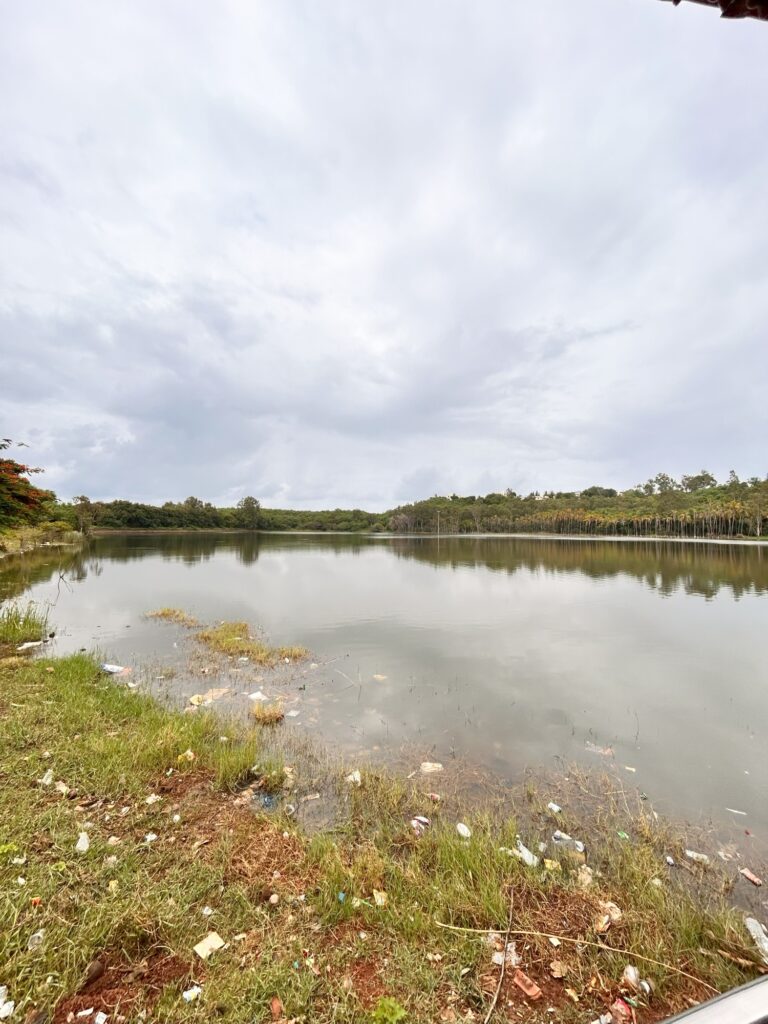 Bidar has a rich history dating back to the 14th century when it served as the capital of the Bahmani Sultanate and later a part of the princely state of Hyderabad. To convey the might and the prestige of their empire, the sultan constructed enduring architecture as the symbols of their long-lasting reign. This includes the magnificent Bidar Fort, the Madrasa of Mahmud Gawan, and Bahamani Tombs as the heritage markers. Bidar is strategically located bordering Maharashtra and Telangana which has become an educational hub. Developing universities, colleges, Bidar Air Force Station, and vocational training institutes attract students and young aspirants, fostering intellectual growth and innovation.
Bidar has witnessed a dynamic flow of people from different regions migrating in search of better opportunities. The improvement of accommodation, transport, services, and the widening of the roads connecting the bordering states, has enhanced the Heritage tourism of Bidar.
The Papnash temple trust has received permission from the state government to develop the Papnash Lake surroundings that would engage the community for various cultural events. The local residents will also be involved in decision-making processes through public consultations, feedback, and community-led initiatives. The agenda is to have a space that constantly celebrates the place through interventions like a storytelling center, library, Yatri niwas, Sanskrit classes, institutions, and yoga center to name a few.
The best way to promote this place is not only through stories and infrastructure but also through practicing sustainable methods of preserving the cleanliness of the environment and mindful planning of the city for future generations.
The National Green Tribunal has directed the Bidar deputy commissioner to prevent the entry of sewage water into Papnash Lake in 2019. Encroachment has been cleared from the lake and a diversion channel has been constructed, eventually making the condition of Papnash Lake better over the years and which led to hosting several activities like trekking, cycling, boating and many adventurous events.
Climate change has taken a hard hit on Bidar as the district has witnessed failed agriculture seasons due to insufficient rain. Over a decade now, the water level has fallen by over 21.54 meters. There has been an influence of climate change on crops and livestock expressed by the farmers near the Papnash Lake. According to the Journal of pharmacognosy and Phytochemistry 2019,"85.00 percent of the farmers expressed that income from crop production is adversely affected due to climate change in Bidar."
The greatest method to combat climate change is by adapting to the variations in rainfall through planting woody plants along farm contours to conserve soil fertility. Instead of single- crop monocultures, permaculture encourages planting a diverse range of plants that work well together. This not only enhances the natural layer but also promotes healthier soil and pest management.
For instance, the Papnash Lake is located at the lowest level in Bidar which makes it ideal to incorporate rainwater harvesting techniques like bioswales, and permaculture, which help slow down water runoff, reduce erosion, and recharge the groundwater, all by preserving the water patterns. This would indeed help the farmers as there are farmlands connected to Papnash Lake that suffer from water shortages. Majority of farmers did not go for rainwater harvesting as the farmers attributed their lack of harnessing rainwater to inadequate finance.
Bidar boasts ample sunlight throughout the year, making it an ideal location for solar energy generation. Investments in solar farms and renewable energy projects can contribute to sustainable development.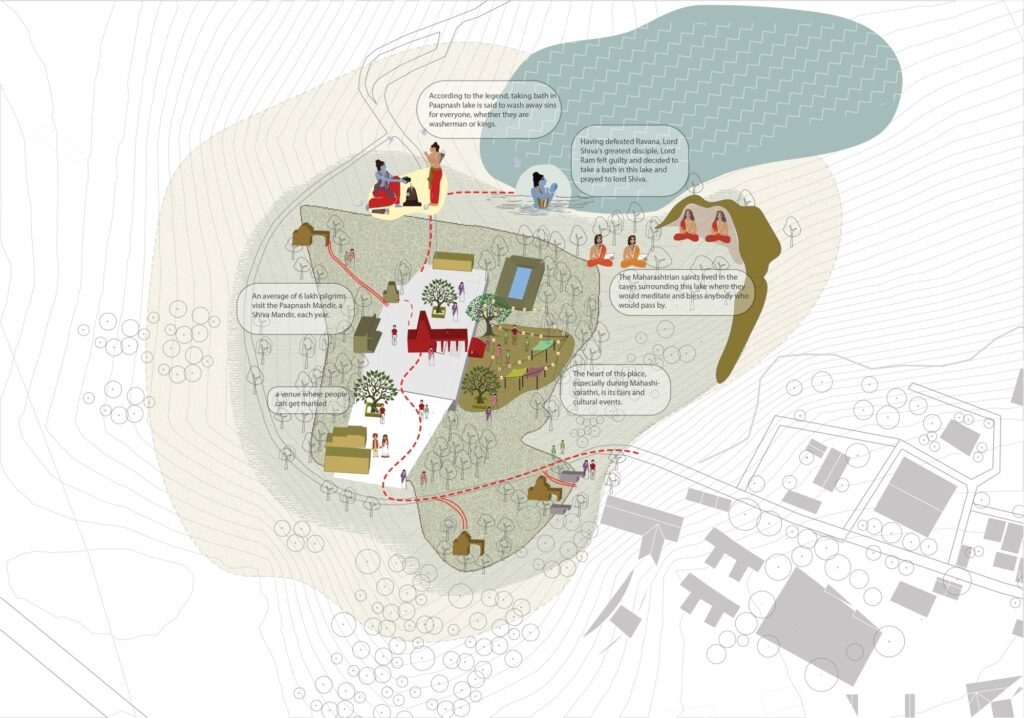 However, understanding ecological succession and restoration of natural layers are central to design decisions. We can design our landscapes to mimic natural ecosystems, including a mix of trees, shrubs, groundcovers and herbaceous plants, perennial plants that support local wildlife.
Humans cannot wash away their sin of causing climatic change by dipping in the Papnash Lake, rather work as a whole to conserve the natural layer which has its other layers superimposed.
Bidar's potential as a livable city is undeniable. By harnessing its historical significance, agricultural strengths, renewable energy opportunities, and educational prospects, Bidar can usher in a new era of prosperity and well-being for its residents.
Note: All the images are shared by the author.