About Didi Contractor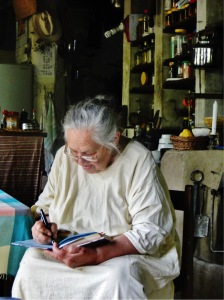 Didi Contractor (88 years) is on a mission to provide sustainable and affordable homes to the people living in the mountain terrain. Didi started her serious architecture career at the age of 60 years, after shifting to Kangra, and when her children grew up.
You can read more about Didi HERE.
---
I am not against money but valuing things by money is a terrible mistake. The most valuable things are those we cannot buy, like love and sunsets. We have betrayed our relationship with nature. We should be ashamed that we are not leaving behind a better world.

As told to HarmonyIndia, Source yourstory.com

---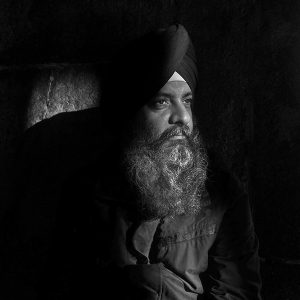 An architect by training, and photographer by inclination, Joginder Singh enjoys photographing the modern Indian architecture.
Regional response, material expression and spatial complexity coupled with an attention to detail form a part of his visual dialogue. Freelancing as a photographer, he has been exhibiting his fine art work through solo photography exhibitions. He photographs for various design professionals and his work regularly features in various architectural journals.

Read Joginder Singh's Photo Essay on Didi Contractor HERE. 
In addition to the forthcoming book on Didi Contractor's work, Joginder Singh has previously worked on four books:
About The Book: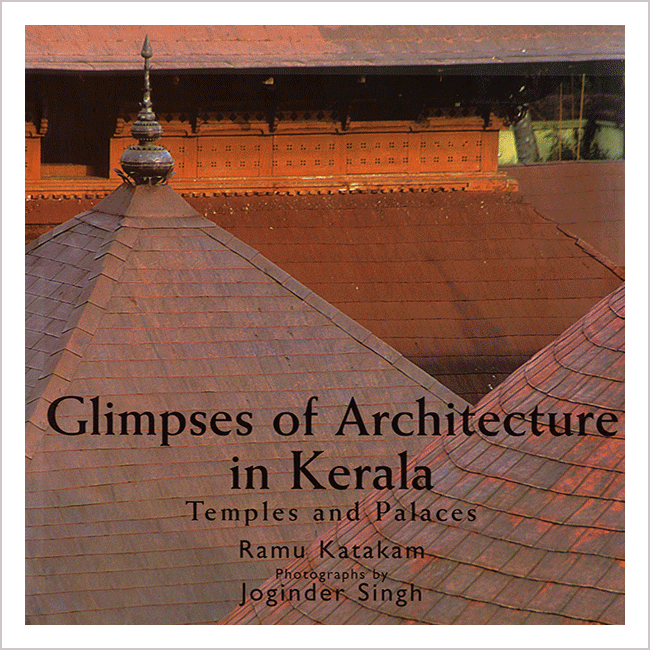 ---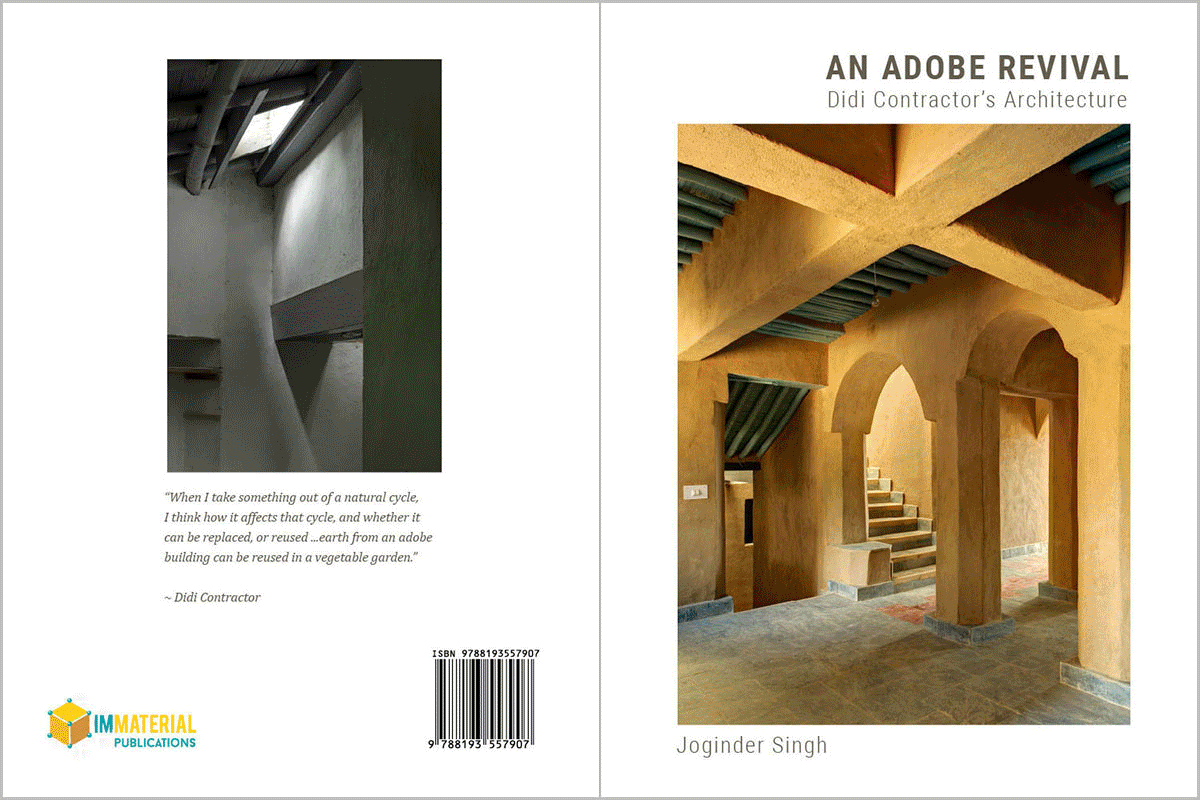 The photography for AN ADOBE REVIVAL – Didi Contractor's Architecture was done over seven years and several trips to Dharamshala, Himachal Pradesh. The images have been carefully selected and juxtaposed to portray the essence of Didi's Architecture in Adobe. Didi Contractor has contributed the accompanying text and context-specific quotations by her are peppered throughout. Soumya Parker, a talented graphic designer, is meticulously designing the layout.
REQUEST FOR SUPPORT: JOGINDER SINGH's MESSAGE
I wanted to seek your support for my foray into the world of self-publishing. Immaterial Publications has been set up ensure that the book can be impeccably produced at a cost that makes it affordable and allows it to reach a much wider audience, while retaining copyrights.

It is hoped that the book will trigger off ideas, highlight current concerns and possibly alter lifestyles to address what is 'relevant' in today's architectural scenario.

The first edition of 1000 copies is going to be hardbound with a dust jacket. This is being printed under the imprint IMMATERIAL PUBLICATIONS and is due for release in January 2018.

To bring this journey to fruition, I seek support towards production expenses outlined below:

Graphic Design Fees
Pre-press and print proofing
Paper and printing costs
Packaging and transportation
Distribution and launch
Publicity expenses

I have defined a few slabs below to aid you in deciding the amount you would like to sponsor. Any amount will be of help 🙂

Rs. 1,000+ entitles you to a set of 5 beautifully designed postcards from the body of the book
Rs. 2,000+ entitles you to 1 signed book
Rs. 5,000+ entitles you to 2-signed books and a set of 5 beautifully designed postcards from the body of the book.
Rs. 10,000+ entitles you to 4-signed books and a set of 10 beautifully designed postcards from the body of the book.
Rs. 20,000+ entitles you to 4-signed books and a set of 10 beautifully designed postcards from the body of the book and an honorable mention on the Immaterial Website.
Rs. 50,000+ entitles you to 4-signed books. An honorable mention on the front flap of the dust jacket (printingyour name is possible only for sponsorship received up to

November 15, 2017

) and the Immaterial Website and a set of 15 beautifully designed postcards from the body of the book and a rolled up fine art print signed by the photographer.

For now, I can ship books and postcards within India. Working on figuring out the costs associated with shipping books abroad and the legal / tax implications, if any.

Sponsorship may be sent via IMPS / NEFT bank transfers to the IMMATERIAL account. When transferring, please put your name in the transfer description. Do send me a mail with your complete address and contact number so that the postcards and book may be sent when ready.

Account details:
Account name: IMMATERIAL
Account number: 502 000 2758 5966
Account type: Current
IFSC code: HDFC 00 00 129
Swift code: HDFCINBB
Correspondent bank account name: HDFC BANK LTD, MUMBAI

Contact Email: [email protected]

Look forward to your generosity in supporting this. Do feel free to share this with those who might be interested in sponsoring the project.